Securing our energy through microgrids
There's potential for greater security, efficiency, fuel diversity and infrastructure resiliency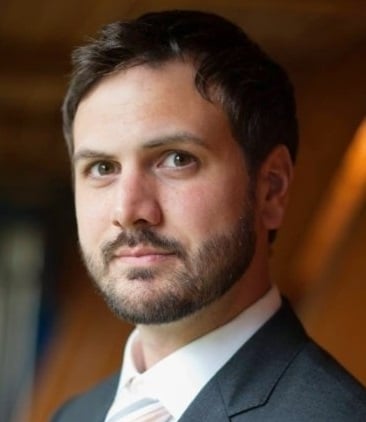 Our modern age of connectivity provides limitless opportunities for us to easily connect with one another for purposes of communication, commerce and just about anything you can imagine. While the benefits of this connectivity have fundamentally changed the global economy, it also brings with it a number of new challenges.
In the energy sector, internet-based connectivity requires us to address the challenge of protecting our electric power infrastructure from cyberattacks that could shut down the electricity system that powers our society. Could microgrids be part of the solution to this challenge?
In late March of this year, the American public discovered our electric power grid had been the target of a major Russian-based hacking event over the course of two years. Fortunately, the hackers were unable to infiltrate and topple the grid. The attack did, however, open our eyes to the reality of how vulnerable our grid is to hacking and the potential severe impacts of those breaches on our society.
Utilities work very hard to secure the grid but still experience frequent hacking events, to the tune of hundreds to potentially thousands of attempted hacks a day. What is currently being done is just not enough. In reality, if nothing changes it is likely only a matter of time before a catastrophic event occurs in the Northeast. What does it cost to have our businesses go down? How much is the cost to that lost business revenue, let alone the human toll? As recently discussed by Utility Dive in a related article, Llyod's of London issued an analysis in 2015 noting an "economic loss of a widespread attack on the U.S. power grid at anywhere from $243 billion up to $1 trillion." With such staggering losses it is difficult to comprehend the true economic damage to our country. That leads to the enormously important question of how we can protect ourselves and avoid such a devastating attack.
This current reality requires immediate action to protect your business, your home, and the overall electric grid. Many cybersecurity experts, the federal Department of Energy, public officials and industry experts view the development and use of microgrids as a possible solution.
A microgrid is created as a small(er) grid that can disconnect from the centralized grid infrastructure and create an islanding effect for a specific service area. These areas are largely powered by distributed energy resources like solar, wind, biomass, combined heat and power (CHP), and appropriately paired with sufficient storage to handle enough resource to manage the service area and silo the cyber threat. This ability to isolate and operate independently allows those residents and businesses to continue receiving power while their area operates autonomously. The ability to create a software barrier to the cyber threat provides an additional layer of protection that a large centralized software system can have difficulty with.
With billions of planned grid investment occurring around the country in the coming years, we will see more microgrids considered and built. Last year, the first utility-scale microgrid project in the United States came online in Illinois, which can provide power to roughly 200 local residents. With more and more communities looking at these systems for both security and resiliency benefits there are sure to be more utility-scale projects to come.
Closer to New Hampshire, the Town of Sterling Massachusetts installed a 2 megawatt and 3.9 megawatt-hour battery storage system at the Sterling Municipal Light Department to provide resiliency and 12 days worth of power for emergency services in the town. According to the Clean Energy States Alliance, Sterling has saved over $400,000 dollars of tax payer money since turning it on one year ago.
The development of microgrids underscores the potential for greater security, efficiency, fuel diversity, and more resilient energy infrastructure to keep homes and businesses safely receiving power. Microgrids, powered by renewable energy and supported by storage, is rapidly growing as a cost-effective method of protection for our infrastructure. As we prepare for the future and work to protect New Hampshire from the impacts of cybersecurity threats against the electric grid, these technologies will be crucial to that success. Keep microgrids in your mind and in the minds of our policymakers, not just for our utilities, but for our homes, businesses and our state.
Until next month…keep it clean New Hampshire!
Michael Behrmann, MSEL, is director of the New Hampshire Clean Tech Council.