Second N.H. Energy Summit to explore issues, policy
'Robust conversation' of major developments is promised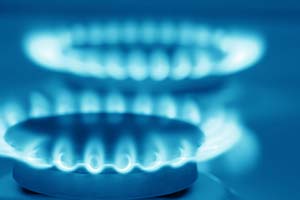 The second annual New Hampshire Energy Summit, featuring leading voices in the industry and public policy arena, will take place Monday, Sept. 30, at the Holiday Inn Downtown Concord.
The morning event – it will run from 8 a.m. to 12:30 p.m. — will focus on major energy policy. The Dupont Group, a Concord-based government and public relations firm, and members of the New Hampshire Independent Energy Council host the summit.
"New Hampshire is entering into an important transitional period in the energy industry. Old structures and regulatory frameworks are changing as a new competitive and entrepreneurial industry takes over," said Jim Monahan, vice president of the Dupont Group. "This conference will offer a robust conversation from industry leaders about some of the major developments that are under way."
Monahan added that the summit "offers the opportunity for industry leaders, consumers and policymakers to meet, raise and discuss important energy issues and help focus the public policy agenda for the year ahead." He added that it "will help to set the tone for issues that will be before the Legislature and state agencies in the year to come."
Among the topics on the agenda:
• Identifying market-based solutions to natural gas and electricity issues
• How residential customers are gaining power in the marketplace as consumer choice rapidly expands
• What the futures holds for the continued ownership of power plants by utilities
• The maturing of the sustainable energy industry, including renewable energy penetration into the market, efficiency benefits and challenges, as well as how to attract private capital into the sustainable energy market.
To register, visit nhenergysummit.eventbrite.com. For more information, contact Susan Connolly at 603-228-3322 ext. 109 or sconnolly@dupontgroup.com.