Second Financial Literacy Forum planned for February
Event will look at effects on N.H. families, employees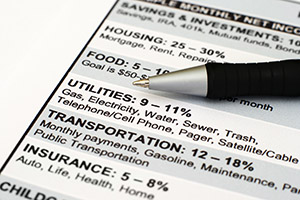 The second Forum on the Financial Literacy of NH Families and Workers, a statewide meeting of business leaders, will be presented by the NH Jump$tart Coalition on Feb. 11, 2014, at the Grappone Conference Center in Concord.
Participants in the forum will review creative ideas and proven strategies for sharing existing financial literacy and consumer information to residents of the Granite State.
Dr. Michael Staten of the Norton School of Family and Consumer Sciences at the University of Arizona will keynote the event.
Staten is director of the Take Charge America Institute for personal financial education and research and is recognized nationally as an expert on retail credit market policy issues.
The forum also will feature presentations linking current economic conditions to the importance of financial literacy and capability as well as the status of financial education in New Hampshire schools.
Also as part of the Forum, facilitated breakout sessions will be held, with the goal of asking attendees to strategize solutions for addressing the financial literacy needs of their employees and provide recommendations for improved financial literacy advocacy in the Granite State.
A summary report with employer resources will be prepared following the event and distributed to attendees.
The February event is a follow-up to the first Forum of Financial Literacy, which was held in February 2013 with over 100 business leaders in attendance.
At that event, participants learned about the impact of financial stress on New Hampshire workers and discussed how financial education can be one solution to positively impact the workplace and the next generation of workers.
The 2014 Financial Literacy Forum will be held from 7:30 a.m. to 11:45 a.m., Tuesday, Feb. 11. Cost to attend is $30 per person and includes breakfast. Advanced registration is required.
For more information, contact Dan Hebert at 603-731-1812 or dhebert@nhjumpstart.org.