Seacoast residential sales dip in August
Volume falls from record-setting July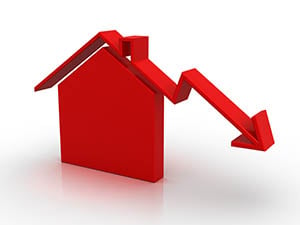 Sales of single-family homes on the Seacoast cooled off substantially from July, when an all-time sales volume record was set, according to the Seacoast Board of Realtors.
The Realtors reported that single-family sales volume fell 31.2 percent from July 2014 and 10.6 percent from July 2013. The 101 units sold went for a median sales price of $360,000, well off July's record $409,950.
Meanwhile, August median sale prices of single-family condominium units on the Seacoast reached their highest level in at least three years.
But monthly condo sales volume dropped 6 percent from August 2013 and was 29.2 percent lower than July's all-time record volume.
Median sales price of $294,527 was more than 21 percent higher than this year's previous high and at least a three-year record.
In fact, half of the month's sales were for more than $300,000, the best performance in the higher-end price category of the year, the Realtors reported.
Thus far in 2014, there have been 721 single-family home sales and 347 condo sales. For the same period a year ago, there were 716 home sales and 328 condo deals.
The cumulative median sale price for homes stood at $369,000, up 6.3 percent from last year. The cumulative median sale price for condominiums was $239,000, up 6.4 percent.
The Realtors' data is compiled through transactions recorded in 13 sample Seacoast towns: Exeter, Greenland, Hampton, Hampton Falls, New Castle, Newfields, Newington, North Hampton, Newmarket, Portsmouth, Rye, Seabrook and Stratham.