Seacoast real estate sales off in May
Year-over-year numbers are down 12.1% from 2013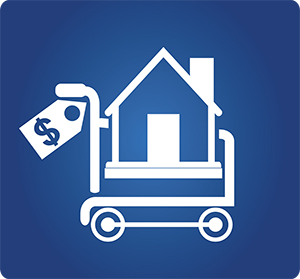 The real estate market on the Seacoast may be showing signs of strain, at least according to May statistics released by the Seacoast Board of Realtors.
According to the board, which each months reviews sales statistics in 13 Seacoast communities, while residential sales were up 17.5 percent form April, they were off by 12.1 percent from May 2013.
Likewise, available inventory was down 8 percent in May, although total median sale price for the year was statistically even with last year after five months at $342,000.
The 41 condominium sales in May equaled the April total, but that is 8.8 percent lower less than May 2013. Condo sales, however, are up 18 percent for the year and the year-to-date median sale price of $225,500 is 7.3 percent better than last year at this time.
"At first blush, these stats don't sound very inspiring," said Tom Heany, president of the Seacoast Board of Realtors. "But it's fair to remember that the comparisons are being made between 2014 and 2013, and 2013 was the best year that the Seacoast real estate market has seen since the all-time high watermark experienced in 2007. They still reflect good news for the current real estate market."
The 13 Sample Seacoast towns are Exeter, Greenland, Hampton, Hampton Falls, New Castle, Newfields, Newington, North Hampton, Newmarket, Portsmouth Rye, Seabrook and Stratham.