Seacoast home sales drop 33% in November
Smallest number of transactions in eight months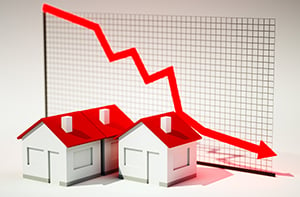 Sales in November of single-family residences and condominium units on the Seacoast fell dramatically from October, slipping to their lowest levels in eight months, according to statistics from the Seacoast Board of Realtors.
The Realtors reported that 69 single-family homes were sold in 13 sample Seacoast towns in November, 33 percent less than the 103 homes sold in October.
Nevertheless, the total was three more than last year.
And, although the median sale price fell to $362,000 in November, for the first 11 months of the year, the median stands at $370,000, $20,000 more than last year.
The 980 total units sold so far in 2014 is a 1.9 percent improvement over 2013, the Realtors reported.
On the condominium side, the monthly median sales price declined for the fourth straight month to $199,900, while sales volume remained almost the same: 39 units sold last month versus 38 a year ago. The monthly median sale price represents a 12.6 percent decline from last year.
For the first 11 months of the year, the median condo sale price is now $236,500 up 1.7 percent from last year. Sales volume, though, is up 13.7 percent for the year.
Tom Heany, president of the Seacoast Realtors, said the sales bump from a year ago and the annual increases in median sales prices "all show signs of continued housing recovery. While these growth statistics seem relatively modest, they appear to be on pace with New Hampshire's anticipated population growth of just over 2 percent annually through 2020, according to the U.S. Census."
The 13 sample Seacoast towns are Exeter, Greenland, Hampton, Hampton Falls, New Castle, Newfields, Newington, North Hampton, Newmarket, Portsmouth Rye, Seabrook and Stratham.