Seacoast home sales continue strong showing
Down from record July, but August numbers are 20.7% over last year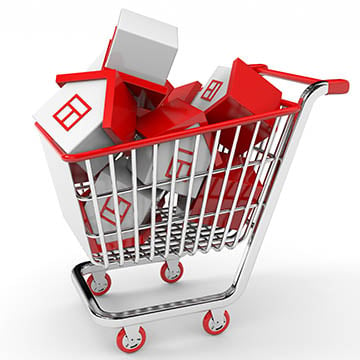 There were 122 single-family home sales in August on the Seacoast – the best August since 2002 – but the numbers were down by almost a quarter from July, one of the best sales months in recent years.
That's according to the Seacoast Board of Realtors, which tracks home transactions in 13 sample Seacoast towns.
The 122 transactions in August were actually 23.7 percent lower than July's 160, ending a streak of seven straight months in which sales topped the previous month. Nevertheless, August sales were up 20.7 percent from a year earlier. July was real estate's biggest month ever for at least the past five years. Meanwhile, inventory numbers remained virtually even with July and pending sales fell by 5 percent.
Condominium sales in August were up 21.2 percent from a year ago, although, like single-family sales, they were off by 32.1 percent from July. The 57 transactions in the month are a record – the most for August in at least five years.
The median monthly single-family sales price in August was a five-year-best $420,000, up 16.6 percent from last year. The eight-month cumulative median sales price of $398,068 is up 7.87 percent, or almost 1 percent per month appreciation. By contrast, the August median monthly condominium sales price of $250,000 is a decline from the previous month's $251,750 and down 11.3 percent from last year's record $282,000.
For the year, single family sales volume has reached 775, up 7.34 percent from 2014. Condo sales are up 18.1% from a year ago, at 411 transactions. And, despite fluctuating monthly median sales price figures, the cumulative median sales price now stands at $242,000, up 1.6 percent from 2014.
The 13 sample Seacoast towns are Exeter, Greenland, Hampton, Hampton Falls, New Castle, Newfields, Newington, North Hampton, Newmarket, Portsmouth, Rye, Seabrook and Stratham.