SBA's national ombudsman to hear small business concerns at Concord forum
An attempt to address 'uneven' regulatory 'playing field'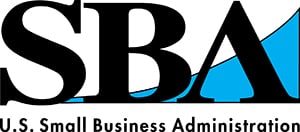 Brian Castro, the U.S. Small Business Administration's national ombudsman, will discuss the impact of federal regulatory issues on small businesses when he visits Concord on Friday, Sept. 13.
The forum – featuring small business owners, representatives of local economic development organizations and trade groups — will begin at 10 a.m. at the NHHEAF Network Organizations' headquarters at 3 Barrell Court in Concord.
Among those participating in the event will be Dr. Deborah Osgood of the Exeter-based Knowledge Institute and chair of the Regulatory Fairness Board chair for SBA's Region 1.
The event is designed to give the local business community a chance to openly voice their concerns about what they see as unfair regulatory enforcement, excessive fines, retaliation, disproportionately burdensome regulations, and other regulatory issues involving federal agencies.
"Too often, small business owners can face an uneven playing field because of regulations that were written with major corporations in mind," said Castro. "We are firmly committed to providing a receptive forum and a responsive, impartial process for small businesses to voice concerns about enforcement of federal regulations, especially those that create barriers to small business longevity and growth."
He said comments and concerns raised at the regulatory fairness forum will be directed to the appropriate federal agency for a fairness review in an effort to reduce undue regulatory burdens, while helping small businesses succeed.
The small business forum is open to the public. Those interested in attending may contact José Méndez at the Office of the National Ombudsman at jose.mendez@sba.gov or by phone at 202-205-6178 before the meeting.