SBA expands size standards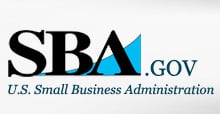 The U.S. Small Business Administration has revised the way it defines the definition a small business for firms in 70 industries – something the agency says will make 17,000 more companies eligible to participate in SBA programs.
The changes – which went into effect on July 22 – means more firms will be able to obtain SBA loans and grants and will be added to the agency's database for government contracts.
The SBA analyzes its standards every five years.
The changes are applicable to businesses in agriculture, forestry, fishing and hunting; finance and insurance; management of companies and enterprises; arts, entertainment and recreation; and support services for mining.
For 25 industries, including consumer lending and sports team, among others, the average annual revenue size standard was increased to $35.5 million from $7 million.
There are two key benefits to qualifying as a small business, Khem Sharma, chief of the SBA's division of size and standards, told USA Today.
Federal agencies are supposed to give at least 23 percent of government-awarded contracts to small businesses, Sharma said. Being included in the database makes it easier for agencies to locate small businesses, especially when they are searching for potential contractors based on specific criteria.
In addition, some businesses will have more room to grow without fear of losing government contract eligibility.
The SBA said it plans to monitor closely how federal contracts are awarded in an effort to determine whether adding more companies to the database is beneficial.
More rule changes are coming the next few years as part of the implementation of the 2010 Small Business Jobs Act, the SBA said.