Salmon Falls Stoneware to shut its doors
The mainstay on Oak Street in Dover for 34 years will be closing its doors on Dec. 31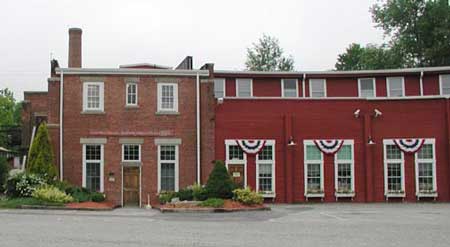 Salmon Falls Stoneware, a mainstay on Oak Street in Dover for 34 years, will be closing its doors on Dec. 31, when 68-year-old founder and owner Andy Cochran retires. Cochran, who has made and sold his iconic salt-glazed pottery at the former railroad roundhouse, says both the business and the building are for sale, as is the equipment. Instructions on making the pottery go with the company, he said.
Salmon Falls Stoneware has sold thousands of pieces of its highly recognizable pottery with its hand-drawn blue designs a year, all hand-painted and signed by one of the numerous artists employed in the business.
"It's true production pottery craftsmanship," Cochran told Foster's Daily Democrat. "It's a collective effort of artists, craftsmen, production workers, and sales staff that make Salmon Falls Stoneware, and it has been since the beginning."
Thousands of pieces of pottery remain for sale at the retail store at 75 Oak Street, with holiday sales on now. Customers with gift cards can redeem them by Dec. 31.