Sales pick up for Ruger
Units ordered in second quarter increase by 100,000 over 2014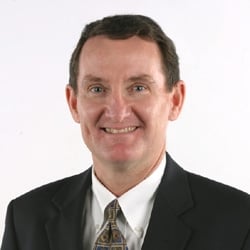 Production at Sturm, Ruger & Co. is starting to pick up, though it is still behind 2014, and that was a dismal year.
The company – based in Connecticut, but with a major production facility in Newport – reported net earnings of $17.6 million (91 cents a share), about a 14 percent increase from the first quarter, but 21 percent below the second quarter of 2014.
Similarly, net sales of $140.9 million saw a 3 percent increase over the first quarter, but were down 8.2 percent year over year.
Gun sales in general – and at Ruger fell off last year – after several years of explosive growth. The rush on guns was largely attributed to fears that the Obama presidency and a rash of shootings would lead to stricture gun controls, but that urgency diminished when no such laws were passed.
Ruger was taking no chances, however, issuing a 2 million gun challenge for 2015, with $2 per gun donated to the National Rifle Association.
"That's the legislative group that fights on behalf of our rights. And I think it is just a never-ending battle. You can't ever let your guard down," said Ruger CEO Michael O. Fifer, in an earnings call following the press conference.
In the first quarter of the year, the company sold an estimated 866,200 guns from distributors to retailers. First quarter sales fell behind last year's, but the number of units ordered in the second quarter – 262,400 – is over 100,000 more than ordered a year ago.
Fifer attributed the interest to new products such as the AR-556 modern sporting rifle and the LC9s pistol, which represent 17 percent of the arms sales in the first half of 2015. But those figures don't include the Ruger Precision Rifle, which the company just started shipping last month. Fifer contends that it is in a class by itself.
"I had no trouble shooting it right out to 1,600 yards and shooting the center of a 1 inch plate at 1,600 yards," he said. "They can outshoot all their buddies if they have this gun. And that's kind of fun, too."
But at $1,399 suggested retail price, it wasn't for everyone, he conceded, and it won't sell as much as the company's more affordable products.
"It's a fantastic value, but nonetheless the number of people who can afford a $1,000 rifle is much, much smaller than the number of people who can afford a $200 rifle," he said.
The company will be paying out at 36 cents a share this quarter, based on its earnings per share, bringing up the dividend payout to $9.2 million for the first half of the year. Another $2.8 million was spent in repurchasing shares.