Ruger's earnings took a hit in 2014
'Pullback' over year led to $83 million drop in profits from 2013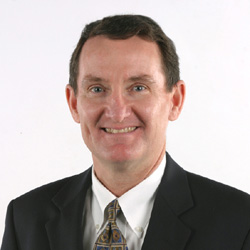 Gun sales have been down in general, and for Sturm, Ruger & Co. a slump in sales in 2014 contributed to the firm's first quarterly loss in years. But things are picking up, said executives of the Connecticut-based firearms manufacturer with a major facility in Newport.
"There was a bit of overindulgence in 2013 and then, frankly, an expected pullback through much of 2014. But I would guess after the consumers had denied themselves for a better part of the year, it was time to come back and start enjoying the sport again," said CEO Michael Fifer in an earnings call following the release.
Sales through distributors were down by a fifth compared to 2013, whereas background checks nationally only declined by 12 percent.
All told , company sold some $123 million of firearms during the last quarter, down from $182 million, during the same quarter in 2013. For the year, sales fell from $688 million to $545 million. Fifer did say sales were up in January and February, but provided no hard numbers.
Profits declined even more. The company lost $14.8 million in the quarter, or 77 cents a share. The company ended the year in the black, with net income of $38.6 million – $1.95 per diluted share – but that was far less than the $121.5 million profit earned in 2013.
Part of the reason behind the depressed earnings was that the company ended its defined pension plan, freezing contributions, and switching employees over to a lump-sum buy out. That cost Ruger about $40 million.
But reduced consumer demand, high retail inventory levels, aggressive price discounting by competitors, and product launch delays hurt the company as well.
Only two new products were introduced in 2014 and only accounted for 16 percent of sales. Some products were being held up because of coordination issues, so the company is more interested in hiring mangers than engineers right now.
Ruger cut production 40 percent during the second half of the year, though left its full-time workforce intact. As of February, the company had 1,843 full time employees at its three locations, which also include Arizona and North Carolina, slightly more than last year. But it only had 230 temporary workers, less than half the amount it had last year.
The ramp-up for increased production in 2013 is costing the company now in massive depreciation of equipment it is no longer using. Depreciation and amortization accounted for $36.7 million of the company's expenses in 2014
And there are several indications that 2015 will lag as well. Net orders decreased by 55 percent from 2013, and there was a backlog of 651,000 units at the end of the year, compared to 1.5 million at the end of 2013. In terms of dollars, the backlog was about $204 million, compared to year to 2012, when backlog was $427 million, and 2013, when it was $441 million.