Ruger reports big drops in second-quarter sales, profits
'Challenging' year continues for firearms manufacturer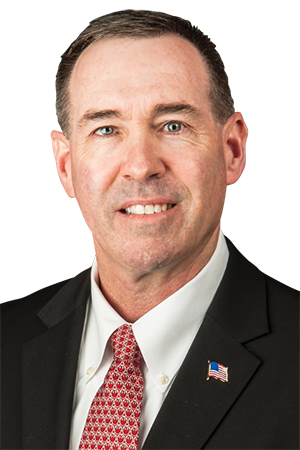 Despite sales dropping by a quarter and profits cut by more than half, Sturm, Ruger & Co. plans to stick to its guns.
"We have a lot of confidence in the firearms business," said CEO Christopher Killoy during an investor call on Friday, a few days before the weekend's grisly mass shootings in El Paso and Dayton, where a total of 31 people were killed and 51 were injured.
Connecticut-based Ruger, which has a major facility in Newport, NH, sold $96.3 million in firearms in the second quarter, down 25% from the same quarter last year. It still made $6.2 million in net income or 35 cents a diluted share, but that's a 60% drop. At the end of the quarter, the company had $32 million in cash, about $100 million less compared to the previous year, though the company was quick to note that with short-term investments, it is up to $132 million with no long-term debt. The company even announced a 14-cent-a-share quarterly dividend.
Year to date, firearms sales of $210 million represented nearly a 20% drop and profits dropped by a third to $19 million (or $1.09 a share)
The company is facing the same woes as the rest of the gun industry, said Killoy, adding that "thus far, 2019 has been challenging." The industry overproduced prior to the 2016 election in anticipation of the election of Hillary Clinton, a strong gun control advocate. Instead, it got a friend in Donald Trump. Fears subsided and sales slackened.
In addition, mass shootings – which once helped the industry because of the subsequent run on guns – appeared to hurt it after the mass killing at Stoneman Douglas High School in Parkland, Fla., where 17 were killed and another 17 were injured.
Several mainstream retailers restricted or cut sales after Parkland – like Walmart, which banned gun sales anyone over 21, and Dick's Sporting Goods, which completely eliminated gun sales. This in turn led to the bankruptcy filing in June by United Sporting Cos., which includes Ellett Brothers, the largest firearms distributor in the United states.
That in turn hurt Ruger. The bankruptcy filing "provides a pretty good level of disruption within the industry," Killoy said.
The rest of the industry responded with deep discounting, easy credit terms, keeping the sales decline to 5%, according to federal background check statistics. Ruger, however, would not alter its strategy.
"Despite the softness in demand, we will not go down the path of quick fixes, deep discounting and reckless extension of payment terms in an effort to generate better short-term results at the expense of the long term, disciplined execution of our strategy," Killoy said.
Sales also dropped because the company offered more new products in 2018 than this year and the company cut production, resulting in lower inventories, which caused retailers to be more cautious when pushing Ruger products.
The good news – as far as Ruger is concerned – is that the products introduced by the company are doing well, particularly the Wrangler, introduced in April and manufactured in New Hampshire. The company, which has cut back shifts elsewhere, has added weekend shifts in the Granite State.
The company doesn't plan to cut back on research and development, and is continuing to look for more engineers, said Killoy.
"We don't plan to change our course of action. Frankly, what we do best is make firearms," said Killoy. "So we've been in a declining or potentially stagnant market. It's incumbent on us to go out and take that business with exciting new products."