Ruger looks to open a third gun plant, but not in N.H.
CEO Michael Fifer says the company has no plans to move any existing N.H. jobs to the new facility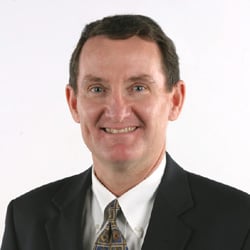 Sturm Ruger & Co. is selling guns so quickly that it is looking to open a third manufacturing facility to make them, CEO Michael Fifer announced at the company's annual meeting Tuesday in Prescott, Ariz.
But the new plant probably won't be built in New Hampshire.
The arms manufacturer, based in Southport, Conn., already has a major facility in Newport, N.H., as well as another in Prescott. Fifer said that the company hired a search firm from Austin, Texas, and had talked about opening a third facility with Texas Gov. Rick Perry, telling shareholders that he was hoping that the strong supporter of the National Rifle Association "might have a few buildings that he would just like to give us."
Fifer reassured New Hampshire that it had no plans to move any existing jobs to the new facility. The Newport plant was fully employed, and "we expect that to continue."
But it is unlikely that the plant will expand much further, Fifer said. Once a plant employs more than 1,000 workers, he reasoned, "you lose touch with the employees and bureaucracy starts to build."
Instead, the company is looking for a 250,000-square-foot existing building that would employ from 500 to 700 workers over the next five or six years.
"We are running out of space," Fifer told shareholders.
Over the last six years, Ruger has quadrupled its rate of production in the same fixed space, increasing its total workforce by more than half to 2,100, even halting or delaying orders to catch up.
Much of the company's explosive growth relates to fears of more gun control, both in the wake of the election and re-election of President Obama and in reaction to incidents like the one in Newtown, Conn. – which, Fifer noted in a short allusion to the "terrible tragedy" in his opening remarks — was only a short distance from the company's headquarters.
Fifer said he had no plans to move Ruger's headquarters from Connecticut despite that state's support for stronger gun control. He said he would rather "stay and fight" for more pro-gun legislation in that state.
Indeed, now that that gun legislation has failed in the U.S. Senate – thanks in part to an extensive letter-writing campaign by Ruger's "loyal consumers," Fifer said — the company's biggest "concern is at the state level," especially states with "young Democratic governors that want to replace Obama."
He criticized states for passing "foolish legislation" while not complying with existing background check laws.
In addition to the national run on guns, Ruger also captured a larger share of the market by introducing new product lines, which have been wildly successful.
These new lines account for $53 million of the company's $155.9 million in sales in the first quarter of 2013, according to Ruger's most recent earnings report, which was released Monday.
That resulted in a $23.7 million quarterly profit, or $1.20 per share — a 39 percent increase over the first quarter of 2012. And that translates into a quarterly dividend of 49 cents per share, since Ruger returns 40 percent of its net income to shareholders.
The quarter comes on top of a record year for the gun manufacturer. In 2012, net sales were $491.8 million and earnings at $3.60 a share, figures that were increases of 50 and 72 percent, respectively, over 2011.
The company tried to halt orders last summer, though that "backfired a little bit," said Fifer, because some distributors thought the company was going out of business.
Despite the attempt to slow down orders, the Ruger backlog grew to 2.1 million guns at the end of the quarter, more than double what it was a year ago.
At first, Fifer told shareholders, he had thought that the demand for new products would "cannibalize" the demand for old products, but instead it has sparked more interest in the mature lines, so he has not been able to reemploy existing production capacity for new products. That is why the company is looking to open another facility, which would enable the company to add about 10 product lines.
He said the company would start by staffing it with 50 to 100 workers, and then add about 100 workers a year. That growth could accelerate once engineers were placed there, but hiring engineers is a problem. The company now employs 89 engineers, up from 60 about five years ago, and it is still hiring.
"I'd take 18 this afternoon," Fifer said.
The new facility, he said, would have to be a relatively new building "that someone abandoned for whatever reason," in a rural area — though not in a big industrial park — and have an available manufacturing workforce that would be likely to pass criminal background checks and drug tests to meet federal requirements.
The company has about $46 million cash on hand, about $15 million more than it did three months ago, but it was not wishing to sink "multimillions" into a new building, Fifer said.
He said that the company has three possible locations, but there might further opportunities coming forward after Tuesday's announcement.