Ruger: Job growth will be in N. Carolina
CEO says all factories in N.H., Ariz. and N.C. should have equal workforces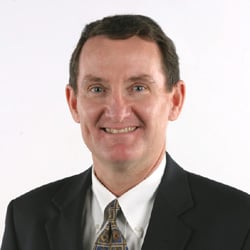 Sturm Ruger & Co.'s new factory in North Carolina has 100 workers focusing on new products, but the company hopes that the facility eventually might relieve the "pressure" on its existing workforce in New Hampshire and Arizona, CEO Michael O. Fifer said in an earnings call Wednesday.
"We may relieve some of the capacity constraints in Newport (N.H.) or Prescott (Ariz.) in moving existing products," he said, adding that he would like all the factories – which currently employ a total of about 2,400 – to have the same size workforce.
"If you look at a workforce of 1,000 people in a factory, you might have 800 terrific folks, but when you are stretching that hard, the last 100 people you hired might not be the folks you hired if you had a choice, so if I can over time get manned enough and get enough products in there (North Carolina) to take a little of the pressure off the other two plants, we'll be better off for it," Fifer said.
The company had 823 employees in Newport in 2013, according to NHBR's Book of Lists.
Currently, the company is focusing on churning out new products, which have been largely responsible for its growth, along with an increase in shooters and "the political environment has impacted the firearms industry," said Fifer.
Still, while the industry's growth rate for the year was about 7 percent, as measured by background checks, Sturm Ruger's sell-through rate went up 18 percent.
That figure is a relatively conservative one. Ruger sold $688 million worth of guns and castings in 2013, up 40 percent compared to 2012 and more than double the amount sold in 2011. And despite spending some $55 million, mostly for the new plant in North Carolina, the company posted a net income of $111 million, or $5.76 a share – a 55 percent increase.
Yet there was somewhat of a slowdown at the end of 2013, as well as the first quarter of 2014.
New orders actually fell during the last quarter. They were about a quarter of the million units sold each in the first quarter 2013 and the last quarter of 2012. That was partly because Ruger told its distributors not to order so much.
Sales in 2013 were driven by "emotion" and "fear" of increased restriction on gun sales following the mass shooting of children in Connecticut (where Ruger happens to be headquartered), said Fifer. But those fears were not realized, and now orders are more "rational," he said.
The same dynamic seems to be occurring in early 2014, with gun show sales down from 2013, but they are up compared to early 2012, which he said, was "encouraging, since we all expected a market correction" from the surge at the beginning of 2013.
One of the reason sales are up, even though orders fell off, was that Ruger was able to fill past orders by increasing output by about 33 percent. Most of that was not due to the new plant, which only started producing after Thanksgiving. Even now, said Fifer, the company is only utilizing 20,000 of the 220,000 square feet in North Carolina.
Still, the company has had to hire 500 temporary workers to get the job done, he said.
"We really tapped out the workforce in both our manufacturing communities. We have people commuting more than an hour for basic entry manufacturing jobs, and that is kind of ridiculous. So this has given us access to a really well-educated, skilled workforce in North Carolina."
The future looks bright, Fifer said. Thanks to the surge, younger people and women are entering the gun market.
"People even in New England admit they like guns," he said, which wasn't true a few years ago. So even though "I suspect things might slow down for a bit," it will eventually pick up, "and the base is much larger than it was several years ago."