Ruger ends 2019 with another drop in sales and profits
But CEO sees uptick after 'challenging' year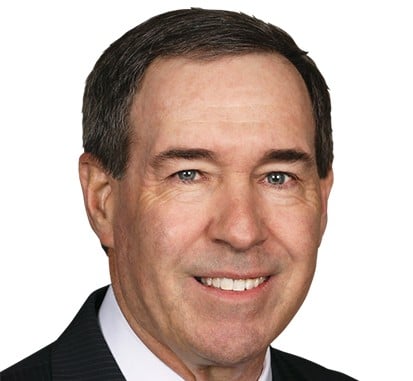 Sturm, Ruger & Co. cut its workforce and production in 2019 amid falling sales and still ended up with a $1-per-share decline in profits in 2019, the company revealed last week in its annual filing with the Securities and Exchange Commission.
CEO Christopher Killoy blamed competitors' cutthroat pricing and bankrupt distributors for the company's second straight year of declining sales since the gun-buying spree that surrounded the 2016 election.
The company, based in Southport, Conn., but with a significant production facility in Newport, reported $410.5 million in sales in 2019, a 17% decline from the previous year. The result was net income of $32.3 million ($1.82 per share) compared to $50.9 million ($2.88 per share) in 2018.
Sales were down 13.5% for the last quarter, to $121.1 million, resulting in diluted earnings of 69 cents a share, compared to 46 cents in the last quarter of 2018. The company still plans to give out an 18-cent-a-share quarterly dividend, which is, as usual, 40% of earnings.
The 18% decline in sell-thorough of products was a little steeper, even though background checks – the comparable industry-wide metric of gun sales – went up a percent. But that was because competitors were practically giving guns away, said Killoy, but not in so many words.
He said, "2019 was challenging for the firearms industry as manufacturing overcapacity, excess inventories at all levels of the channel and a continued softness of demand led to a marketplace saddled with undisciplined discounting, reckless extension of payment terms and excessive promotions."
Indeed, the industry is in so much trouble that one major distributor and three minor ones went belly-up last year, further disrupting sales.
Ruger however won't follow the pack on deep discounting, and instead slowed production by 18%. This meant fewer workers, about 250 fewer, cutting headcount by 14%, to 1,580 by the end of 2019
All of the reduction isn't necessarily from layoffs.
"Our manufacturing folks did a great job proactively managing our workforce in 2019 by implementing a hiring freeze, allowing attrition to reduce our workforce, reducing over time, and taking five additional shutdown days in addition to our normal shutdown week in July," said Killoy in an earnings call following release of the annual results.
The efforts to stem layoffs resulted in an inventory decrease of 11%. But, said Killoy, "this disciplined approach, which likely hindered our 2019 financial results, has us well-positioned for 2020,"
The company also has $165 million of cash and short-term investments, so it could still invest in new products, which has always boasted sales.
"In Newport, New Hampshire, our team rapidly increased production capacity of the Wrangler revolver line, almost exclusively with repurposed machines that were already in-house," he said. "They also delivered an amazing array of cool new products, such as the Pistol Caliber Carbine chassis models and numerous distributor exclusives."
He also said sales began to pick up toward the end of the fourth quarter – a trend that continued into this year.
"Right now, we've got the help wanted sign out at each one of our facilities for folks to help us with production," he said.