Ruger backlog nears 2 million guns
CEO on opening N.C. plant: 'Frankly, electricity is much cheaper than in N.H.'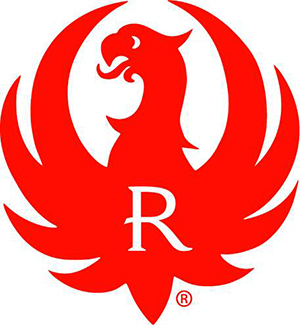 Sturm, Ruger & Co. has a backlog of 2 million guns on order – a fact that's "absolutely ridiculous," "pretty silly" and "kind of crazy," said CEO Michael Fifer at an earnings calls last week.
But other figures – like quarterly sales of $171 million (45 percent higher than the third quarter of 2012) and a net income of $28.7 million (or $1.44 a share, a 65 percent annual increase) – are more reliable indicators that the gun manufacturer's explosive growth has continued. That brings sales year to date to $506 million, with an $84.7 million profit ($4.25 a share).
The company, headquartered in Connecticut and with a major facility in Newport, N.H., rushed to build a third plant in North Carolina to keep up with demand – demand that Fifer said far exceeds industry. That plant put out its first gun on Friday, months head of schedule.
"We made the decision primarily because of the workforce and it has exceeded our expectations," he said of the decision to open a plant in North Carolina. Then, he added, "Frankly, electricity is much cheaper in North Carolina than it is in New Hampshire."
But the company has ramped up production in existing facilities, increasing that by some 32.4 percent year to date. Still, the company has 1.9 million firearms – more than $500 million worth – in backlog, over $100 million more than last quarter.
But there is some indication that things might slow down. Nationally, third-quarter background checks were flat, while Ruger sales were up 22 percent.
Industry analysts asked Fifer whether the company might be creating too much production capacity, but Fifer didn't think there was a danger, even if demand begins tapering off.
Besides, his company isn't seeing a slowdown.
"We're still seeing a huge number of folks coming in to get their very first firearm, and that's exciting to see," he said. "We've got some great products, particularly some of our Rimfire products that are ideal first firearms, and so we have a chance to get those people excited about shooting and particularly excited about shooting a Ruger. So we're delighted to see it."
In addition, he said about the upcoming election season, "I'm sure the politicians will go at it on both sides, and they will talk about guns, and that will spur gun sales again," Fifer said.
Meanwhile, the company has to figure out what to do with some $54 million in cash. The company has no debt, it is investing to the hilt, and it increased its dividend percentage of net income from 25 to 40 percent, with shareholders receiving 58 cents per share last quarter. Fifer said the board might consider a special dividend if cash continues to build.
"Obviously, we don't have enough cash at the moment to do one – that would be kind of silly – but if we get back up north of where we were the last time we did it, and we don't have a good responsible use for that cash, by gosh, we will give it back to our shareholders. It's their money," he said.