'Right to work': it's complicated
The term used by proponents masks the vastly more complex subject of labor law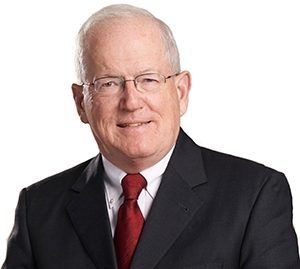 With Republicans in control of the Legislature, it is anticipated that Senate Bill 11, the so-called "right to work" bill, will pass. However, the term "right to work" is somewhat simplistic and masks a vastly more complex subject.
Labor law is complicated. Private labor activity is governed by the National Labor Relations Act. Federal laws trace their history back to the period before the New Deal, when collective action, such as strikes or union-organizing by employees, generally were the subject of injunctions against "conspiracies to withhold labor." The resulting court orders to stop collective-bargaining activity resulted in riots, arrests and general havoc.
After the 1932 election, Congress passed the Wagner Act, which established the rights of unions to organize and strike and created employer unfair labor practices. In the 1940s, the Taft-Hartley law added union unfair labor practices; there have been additional amendments to the law since.
Generally, in private union activity, employees can be organized and elect a labor union to represent them. If one is elected, the union can negotiate a collective bargaining agreement that covers all the employees' "wages, hours and conditions of employment."
In the public sector, collective bargaining activity is more recent, generally enacted on a state-by-state basis. In New Hampshire, the Public Employee Labor Relations Act was passed in 1975 and signed by then-Gov. Meldrim Thomson, reportedly in exchange for no pay increase that year for state employees.
So what does "right to work" mean? At the beginning of the unionization era, unions sought to have contracts negotiated that required only union members to be hired by employers. This is called a "closed shop" and is now illegal. However, contracts can require that, after employees are hired, they become members of the union within a certain period of time, a so-called "union shop." This is not favored by many employees who do not wish to join a union, and many contracts allow employees to opt not to join a union but be covered by the collective bargaining agreement's terms, a so-called "open shop."
What unions and employers have done, in many cases at the request of the unions, is agree that a certain portion of the dues that union members pay will also be withheld from non-union members in a bargaining unit, arguably to pay for the services performed in negotiating the contract and providing the benefits of a collective bargaining agreement to employees. When this is implemented, it is a so-called "agency shop." The "right-to-work" law aims to make such agency shops and the withholding of dues from non-union members illegal.
What potentially is misleading about the term "right to work," is that people have a right to work, can be hired whether or not they are union members. What is really at stake is the withholding of the dues.
What's interesting is that large, unionized employers, which might be seen as natural allies and supporters of such legislation, are largely silent on the question, assumedly having good relationships with the unions representing their employees. On the other hand, proponents cite increased employment in states that have enacted similar legislation, although many of those states are in the South or Southwest, where wages are low and employment might be rising in any event.
Complicating the matter even further is that states that have passed right-to-work legislation often are the subject of boycotts by unions and their allies.
In any event, regardless of merit, "right-to-work" legislation does not involve the right to work! Employers are free to hire anyone, and employees are free to join or not join a union under agency shop agreements. What is at stake is the union's desire to get paid by all those covered by a collective bargaining agreement and discourage "freeloading." Opponents counter that unions should be able to demonstrate their value to employees, and if they cannot, should not get paid by employees who do not want to contribute.
This is a complex subject, probably creating more debate than having actual practical effect in New Hampshire, where union activity, at least in the private sector, has dwindled in recent years. Nevertheless, it was one of the first bills considered and, if it passes, will be interesting to watch in practice.
Brad Cook, a shareholder in the Manchester law firm of Sheehan Phinney Bass & Green, heads its government relations and estate planning groups.