Residential contracts up, but total N.H. future construction contracts continue to slide
Contracts for infrastructure projects fell 52 percent from a year ago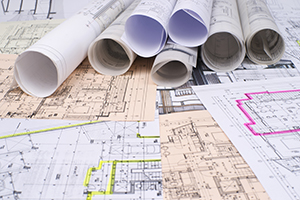 A 17 percent increase in the value of future residential construction contracts reported in March was the sole bright spot in an otherwise disappointing outlook for at pending building projects in New Hampshire.
According to statistics provided by industry information service McGraw Hill Construction, total future construction contracts fell 4 percent in March, to $84.7 million from $87.9 million in March 2012. Nonresidential construction contracts fell 12 percent from last March's $37.7 million to $33 million this year.
The biggest drop came in the value of future nonbuilding contracts, which are for projects such as roads, bridges and other infrastructure. The March 2013 total of $4.8 million – 52 percent less than the 10.1 million recorded in March 2012.
One hopeful sign came on the residential side, which continues to rebound. The total value of future contracts totaled $46.8 million in March, 17 percent more than the $40.1 million reported a year earlier.
So far this year, $223.7 million in future construction has been reported – a significant drop of 43 percent from the $391.6 million reported through March 2012.