Report: Rental rates troublesome in N.H.
Rockingham/Strafford has 20th highest costs in nation; Manchester is 49th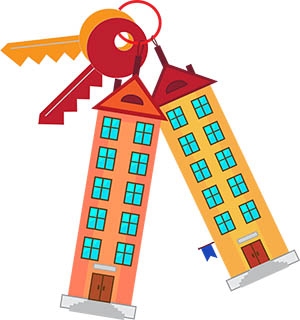 High rental costs in New Hampshire are forcing workers in southern New Hampshire to sacrifice other necessities, like food, transportation and health care, according to the 2014 "Paycheck to Paycheck" report.
The report, produced by the Center for Housing Policy, compares housing affordability in 210 major metropolitan areas, including Manchester and Rockingham and Strafford Counties.
According to the report, the Rockingham/Strafford area is the 20th-highest rental cost market in the nation, up from 30th last year, with an average cost to rent a two-bedroom apartment at $1,302, up from $1,192 in 2013.
The story was slightly different in the Manchester area, where an average market rent in 2014 is $1,052 – down from $1,096 in 2013. Nevertheless, the area has the 49th-highest rental costs in the nation.
According to Elissa Margolin, director of Housing Action NH, a Rockingham/Strafford family must now earn $52,080 to afford a 2-bedroom market-rate rental and still have enough for other necessities – up more than 9 percent over what it would need to earn in 2013.
A family living in Manchester, she said, must earn $42,080 to afford the market rate rent.
"Despite steady job growth, New Hampshire has seen over the last few years, families are not making the salaries they were prior to the recession," said Margolin. "We need a more diverse housing stock to address the housing affordability gap that's affecting so many New Hampshire families. If we ignore this issue, the state's economic health is at risk, and we are going to have a tough time recruiting and retaining a vibrant workforce."
The report also looked at homeownership affordability in the same metro areas. An interactive database of jobs, salaries and housing costs for all areas is available at nhc.org.