Report: N.H. 13th best state for retirement
State cited for health care quality, low taxes, crime rate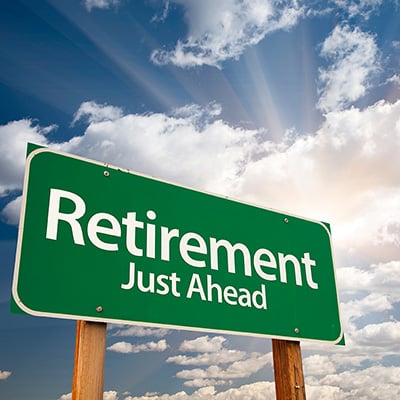 New Hampshire is the 13th best state for retirees, according a report by Bankrate.com.
In fact, northern New England as a whole is a relatively good place to retire, the report says, considering that Maine is 12th on the list and Vermont is 14th.
In fact, the report's results are somewhat counterintuitive, considering that none of the states where people usually block to retire – such as Florida, Arizona and the Carolinas – are even in the top 15 on the Bankrate.com list.
The Bankrate.com report based its findings on an analysis of local weather, cost of living, crime rate, health care quality, tax burden and wellbeing.
South Dakota came out on top due to its low tax burden, low crime rate and high wellness score. Rounding out the top five best states to retire are Colorado, Utah, North Dakota and Wyoming.
According to the report, New Hampshire fared best when it comes to the quality of its health care, which was rated second best in the nation.
The Granite State was also found to have a lower crime rate and what the report says was the eighth-lowest tax burden for retirees.
"While the states that ranked highly may not be thought of as typical retiree havens, seniors should consider more than sunshine when choosing a place for their golden years," said Bankrate.com research and statistics analyst Chris Kahn. "The Dakotas both ranked in our top 10 for the second year in a row due to their low cost of living, low crime rates, good health care quality, low taxes and excellent satisfaction scores from residents."
The five states that ranked the lowest for retirement are New York, West Virginia, Alaska, Arkansas and Hawaii. New York, Alaska and Hawaii's cost of living was deemed too high, and West Virginia and Arkansas were downgraded in large part because of the quality of their health care.
"Of course, the best place to retire will differ drastically depending on the individual," said Kahn. "For some, the best place to retire is simply anywhere there's year-round warmth and sunshine. For others, it's where family and friends live. Retirees are best off deciding what factors matter most to them and checking the relevant statistics before making a final decision."
The full list can be seen in its entirety at bankrate.com/finance/retirement/best-places-retire-how-state-ranks.aspx.
Retirees welcome
The Granite State is no stranger to lists of places that are attractive for retirees.
Most recently, for instance, Forbes magazine mentioned New Hampshire as among the best states for retirees from a tax perspective, which is likely no surprise. Kiplinger has often cited the state as a tax-friendly place to retire.
In addition, several communities of the state have been included on national "Best Places to Retire" lists.
For example, a recent CNN Money report singled out Hanover, saying "few communities are as welcoming to retirees as Hanover."
Among the attractions of Hanover, according to CNN Money, are Dartmouth College, which offers retirees the opportunity to attend classes, the area's wide variety of recreational activities, and "the standout health care at the Dartmouth-Hitchcock Medical Center."
And last year, Portsmouth was named by AARP as among the "10 Great Small Cities to Retire."
Calling it "a quintessential New England town near mountains and the ocean for retirees," AARP praised the Port City as "one of the most culturally rich destinations in the country," as well as an inviting location, including its proximity to the University of New Hampshire.