Renewable Energy Fund, RIP?
House raid roils NH clean tech industry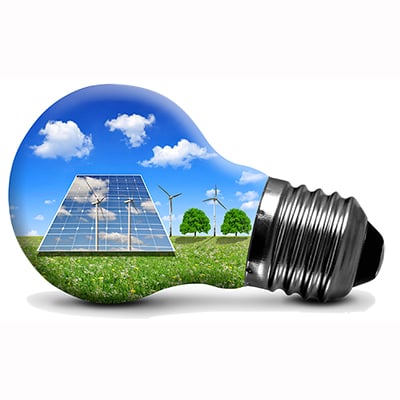 Froling Energy doubled its Peterborough staff to gear up for a burst of wood pellet furnace installations in anticipation of a $50 million increase in the state's Renewable Energy Fund over the next two years.
But, if the NH House has its way and its budget plan passes the Legislature, that dedicated fund will be raided, and there won't be any more fund, or any more of his company, says Mark Froling.
"We'll roll it up, cancel leases and lay everybody off," says Froling.
Others, like ReVision Energy, a rooftop solar installation company based in Maine that has an Exeter office that now employs 30 people, will face a substantial slowdown.
"It could kill our sales – no doubt about it," says Jack Ruderman, director of ReVision's Community Solar Initiatives. (At his previous position, with the NH Public Utility Commission, Ruderman oversaw the Renewable Energy Fund). "It could do some real damage," he says.
If approved, the House proposal would be one of the biggest raids on a dedicated fund in state history and could deliver a body blow to an industry that was just finding its legs.
While some will be going out of business entirely, others say they will stagger on. Some will be seeking business in other states with more reliable policies, others latching onto the next incentive program, while the rest will just hang in there, as alternative energy and efficiency slowly become more competitive.
Welcome to the "clean tech" sector of New Hampshire's economy – one of the fastest-growing in the Granite State economy right now.
The Renewable Energy Fund, or REF, isn't the only program in danger. The state's Regional Greenhouse Gas Initiative fund – once similarly raided – has been cut drastically over the past few years and also might disappear entirely. A federal tax credit could go away at the end of 2016. And utilities' core energy-efficiency programs may have slightly fewer funds than before.
Wanted: stability
But as some incentives set, others rise, whether it be President Obama's increase in federal spending requirements to cut carbon emissions and increase renewable energy use, a new financing scheme that could attract a flood of private capital, a new energy-efficiency standard considered by the NH Public Utilities Commission or an unexpected $5 million windfall as part of the recently announced Eversource divestiture deal.
But more than the continued existence of any programs, it is stability that the new industry craves.
"That's what bothers us," says Pat Jackson, co-founder of SunRaise Investments in Portsmouth, which installs owns and maintains solar arrays for nonprofits and municipalities. The company might move across the border if the REF is raided, says Jackson.
"For us to sink an incredible amount of time and money gearing up for next year, and then have the rug pulled out from under us creates instability for investors. It's the last thing you want to do for the investment community," Jackson says.
Industry growth spurt
"To pull out the rug" is the phrase used by Kate Epsen, executive director of the newly formed NH Clean Tech Council, whose recently released report documents the strength of that industry, which encompasses everything from smart grid engineers and electricians hooking up solar panels to construction workers pumping insulation.
The report estimates that all this adds up to between 16,000 and 20,000 jobs, an annual growth rate of 5.4 percent from 2003 to 2010 (when the state's total private economy actually declined by 1.3 percent) and an average wage of $74,085 – about 50 percent higher than the state average.
And because more of the jobs are local, and saves businesses and residents money, clean tech contributes about one and a half times more to the economy than most industries, the report estimates.
But the industry's growth spurt is not only about incentive programs. The price of solar panels is almost half of the amount it was three years ago, and that doesn't include falling installation prices, according to Fuat Ari, co-owner of Bright Light Solar in Chichester.
Wind farms are becoming so competitive that they are attracting private investment from major companies, sparking some major controversy. Wood pellets cost 40 percent less than oil to produce the same heat.
And then there is energy efficiency, or "nega-watts," in the words of Harold Turner, president of the H.L. Turner Group. Even ISO-New England has recognized that conservation has slowed down the need to build as much new capacity.
RGGI repeal efforts
Ironically, the Clean Tech Council released its report only weeks before the House passed its April budget, raiding the REF.
It wasn't the first time the Legislature has raided dedicated funds, such as the Land and Community Heritage Investment Program and the Highway Fund, but the 2010 raid on RGGI was qualitatively different.
The fund wasn't based on a gas tax or a deed surcharge. This was a regional levy on power producers on every ton of carbon produced, to be ultimately paid not by ratepayers, nor taxpayers. The funds are distributed to the nine participating states, which then decide how to spend it.
At first, New Hampshire was one of the few to direct its fund to energy-efficiency programs, but the RGGI raid signaled an end to all that.
Moderate Republicans in the Legislature did beat back repeal attempts, but the compromise was to rebate the funds to ratepayers, holding on to $3.5 million and directing most of that money to the utility core energy programs, for low-income weatherization and municipal projects.
There are 30,000 on the weatherization waiting list. The latter program is just under way.
There were other programs for businesses – for energy conservation programs and another pay-for-performance program used mainly by manufacturers. But that fund has shrunk to $400,000, and the NH Retail Association, which oversaw the energy conservation program, didn't even bid to keep running it, meaning Amanda Holden, who directed the program, will be looking for another job come July, after handing out the last $100,000.
"You never knew what will happen," she says. "It's been a rollercoaster ride."
She cites statistics: Some 200 businesses participated in the retail association energy audit program, and 106 implemented the recommend changes, leveraging that $1.1 million in rebates to $7.7 million in projects.
Compromise in the works?
About six companies have bid on a replacement program, and the PUC is in the middle of choosing a contractor, but may end up with nothing to award.
The Senate Commerce Committee is now considering Senate Bill 208, which – as originally proposed by Senate Majority Leader Jeb Bradley, R-Wolfeboro – would earmark all funds to ratepayer rebates.
Bradley put forth the bill shortly after electric rates shot up in anticipation of another harsh winter. The bitter cold came, but the prices spikes didn't, causing electric rates to drop again, blunting the bill's urgency. In addition, there was an all-out lobbying effort by the Clean Tech Council.
"They have done a pretty good job highlighting the jobs that could be lost," says Bradley. "It's hard to take a subsidy away once its there. People are finding that out, even people in my own party."
At deadline, it appears a compromise may be in the making.
Sen. Nancy Stiles, R-Hampton, has put forth a draft amendment – signed onto by Bradley and Sen. Dan Feltes, D-Concord – that would increase the RGGI money allotted to the low-income weatherization program, leaving the rest for the municipal program, and wiping out any money for businesses. But there are various tweaks in the works.
Feltes told NH Business Review he would rebate all of the business money, while ending the residential rebate, vastly increasing the resources for those programs.
The REF, however, is the only incentive program currently in place, aside from a federal tax rebate program that is due to expire at the end of the year. And the amount of money involved dwarfs that of RGGI.
The fund, fueled by "compliance payments" from utilities that don't have enough renewable energy in their portfolio, has grown in recent years, from $9.3 million in fiscal 2013 to $17.6 million last year, to an expected $21.2 million this fiscal year, and $25.9 million in fiscal 2016.
The growth is partly due to more stringent renewable portfolio standards, but it is also related to legislative changes that increased the price of renewable energy credits, an alternative way for utilities to meet their energy goals that forces utilities to hand over compliance payments to the state.
Disappearing programs
How much will the REF grow? No one is really sure. "That amount is based on revenue projections," says Karen Cramton, who as director of the PUC's Sustainable Energy Division oversees the REF program. "Those revenues have not yet been received."

Cramton wouldn't comment on how accurate REF revenue estimates might be, but her predecessor could be a little more candid.
"We used to put together a budget on the high end because if we underestimate, it's hard to get the funds out," says Ruderman.
Indeed, he says, the final amount might be as little as half the expectation. "They may be balancing the budget on funds that aren't there," he says.
Ruderman did say he thought the House might dip into the REF, "but I don't think anybody thought how far they would go."
With the fund gone, several programs would simply disappear.
Last year, for instance, the PUC handed out rebates for 385 solar projects and 61 wood pellet furnace projects, about an eighth of them going to businesses and institutions.
Losing the wood pellet furnace program is particularly galling to Charles Niebling, partner and principal at Innovative Natural Resource Solutions in Antrim.
Currently the state gets all its fuel out of state, so that's where energy dollars go, but "we have a renewable local fuel" that's cheaper than oil, even with the recent decline in petroleum prices. The only hump is the initial installation cost for a wood-fired furnace – about twice the price of an oil furnace, and that's what rebates were designed to overcome.
Raiding that fund "is really no different than putting a tax on electricity to pay for highways," says Niebling. "If they said it that way they would be too embarrassed to show up at the hearing. It's a violation of the constitution."
The Senate leadership agrees on principle, but the House leadership expressed the same sentiment early in its budget process as well. Practice is a different matter.
"Raids of dedicated funds are not a good decision, but we have to look at the budget as part of overall priorities," says Bradley. "There are a lot of moving parts here."
Bob Sanders can be reached at bsanders@nhbr.com.