Remember your mobile device manners in the workplace
How to avoid causing poor customer experiences or discourtesies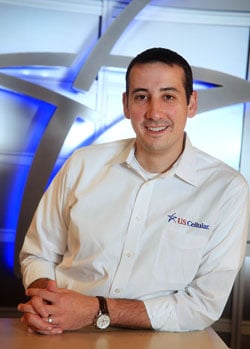 In today's business world, mobile technology has become a critical and nearly inescapable part of running a business. Being accessible to co-workers and clients is a must, but it is also important to show common courtesy to those who are in your presence.
A recent Pew Internet study found that 74 percent of adults say they witness others using their phones in a loud or annoying manner in public "frequently" or "occasionally." Although most Americans (including most cellphone owners) have witnessed other people behaving in a loud or annoying manner using their phones, just 6 percent of cell owners say that they themselves have drawn criticism or dirty looks from someone else because of the way they were using their phone in public.
Mobile devices allow us to multi-task and keep businesses moving on the go, but it's important to remember some basic courtesies for your customers and co-workers. Mobile devices enhance your productivity and availability, but you don't want to inadvertently cause poor customer experiences or discourtesies in the workplace.
Many cellphone users rely on their device for multiple functions throughout the workday. A recent survey of U.S. Cellular customers showed 58 percent of those employed use their cellphone to call co-workers and 49 percent use it to text co-workers.
Here are some tips for improving cellphone courtesy in the workplace:
Need to discreetly listen to voicemail? Sometimes you need to check voicemail but are not able to call in. Read your voicemails as text by using an app or service that converts your voicemails to text messages and/or emails.

Resist the urge to answer during meetings. Refrain from answering your cellphone while helping a client or customer unless it is urgent. If you need to answer the phone, politely ask the customer to excuse you for a moment, and keep the call brief. If you are expecting an important phone call, let your client or co-workers know before you begin your meeting.

Silence phones during meetings. Be sure to set your phone to silent before meetings to avoid distraction and embarrassment. If you forget and get a call mid-meeting, phones such as the Samsung Galaxy S4 stop ringing by simply flipping the device over. There are also silencing apps available for a range of devices.

Tone down the tunes. Co-workers may be distracted by your favorite ringtone playing throughout the workday. Place your phone on vibrate or silent during work hours.

Your message sends a message. Your outgoing message says a lot about you. When clients and co-workers call and don't reach you, make sure they hear a professional message.

Keep it confidential. If you are having a conversation with a client about private information, make sure you take the call in a location where you cannot be overheard or arrange for a time to call them back. Switching to text messaging may be another discreet option.
Another great courtesy to extend to customers is access to free wireless Internet. Using a 4G LTE hot spot to provide fast Internet to your customers is an opportunity for retail or office locations to enhance their customer experience.
Matt Kasper is director of sales for U.S. Cellular in New England.