Regulations bad business for N.H. companies
A new survey on business friendliness gives the state mediocre grades, though its rated overall best in New England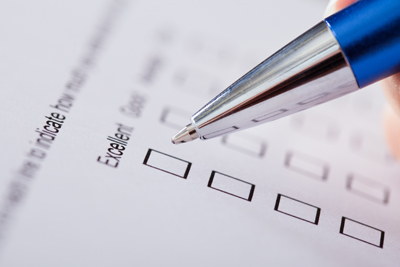 New Hampshire is slipping in yet another measure of its business friendliness, from an A+ to a B-, though it still is the best in New England.
The state gets high marks for ease of starting a business and licensing, and B+ for its tax code, but it gets Ds for regulations and ease of hiring, according to a survey conducted by Thumbtack.com in partnership with the Ewing Marion Kauffman Foundation. The organizations surveyed 12,000 businesses nationwide, including 75 in the Granite State, focusing on small businesses.
The survey follows a similar ranking in a CNBC survey on top states to conduct business in, where the Granite State fell from 19th to 30th from 2012 to 2014. That survey, which used inputs from various business groups and economic development experts, did not focus on small business.
According to the Thumbstack.com study, the state rose from an A in 2012 to an A+ last year before ending up with its current mediocre grade. But that B- still beats out Massachusetts (D+), Connecticut (D) and Rhode Island (F). (Too few responded in Maine and Vermont for them to be graded).
New Hampshire was rated seventh in the nation for licensing and sixth for starting a business, but was among the worst in the nation when it came to ease of hiring new employees. However, it's unclear whether that D+ grade reflected difficulty in finding a qualified worker or was due to regulations. The state received a D+ as well on regulations for employment, labor and hiring. Ironically, New Hampshire's low unemployment rate corresponded with poor grades for hiring, said a Thumbtack spokesperson.
In other areas, the state got a C for regulations, a D for health and safety regulations, a B+ for tax code, a C- for environmental regulation, a C+ for zoning and a B+ for training and networking programs.
"It's definitely a 'Live Free or Die' state! No extra taxes for a sole proprietor, but no real help either," summed up a computer technician in Nashua, in the survey.
A designer in Sanbornton felt similarly, remarking, "It is the live-free-or-die state, yet at times, it doesn't feel so free. I really wish the government would waive the more frivolous fees and just offer unfettered support. In the end, if small businesses succeed, so will the state."