Reflections on the election
Only voters who vote are counted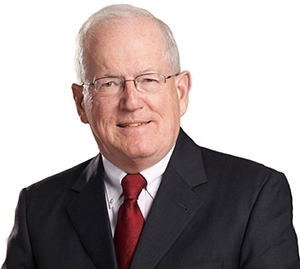 Looking back on the entire election season, this writer, like most others, has had enough and, certainly, could not have predicted the national results. However, all the results showed that only those who vote, and vote strategically, count.
A few observations on the election results, in no particular order, are:
New Hampshire voters did what was expected from the national perspective, giving Hillary Clinton a narrow victory over Donald Trump for the state's four electoral votes and sending two Democrats to Congress, incumbent Democrat Ann Kuster from the 2nd District and Carol Shea-Porter in the 1st District, largely because of the specific problems incumbent Frank Guinta had. Whether it would have been different had Guinta lost his primary will not be known, because he didn't!
In the U.S. Senate race, Maggie Hassan got more votes than Kelly Ayotte and will be joining the first all-Democratic, all-woman congressional delegation in history when Congress convenes in January. However, the 30,000 people who voted either for the Libertarian or independent conservative for the Senate undoubtedly cost Ayotte the election, and those who voted for the minor candidates should consider whether they got what they wanted, when they elected a Democrat.
As for people thinking about what they are doing when they are voting, the number of New Hampshire write-in votes for president indicated the dissatisfaction with the two major party candidates, but also could have flipped the result, since Bernie Sanders won the write-in tally with 4,493 votes and John Kasich got 1,365. If Clinton had not beaten Trump by just over 2,500 votes in New Hampshire, but lost to him narrowly, the Sanders votes would have been the difference.
Of course, that did not happen, but people who do not vote for major party candidates, especially in close races, should think about the effect they might have.
On the state level, Republicans won the governorship, three of five Executive Council seats, a Senate majority and a slightly reduced majority in the House. If the Republicans are smart enough to keep Shawn Jasper as Speaker of the House, he will join Senate President Chuck Morris in a continuation of solid GOP legislative leadership.
Governor-elect Chris Sununu will have an interesting opportunity when he takes office in January, both because he, like all new governors, has to present a budget to the Legislature in short order, and because he will have some significant appointments to make rather quickly.
The attorney general's term ends in 2017, and there are a large number of judgeships either vacant or coming up during Sununu's term, including several on the Supreme Court.
Sununu raised some eyebrows when he did not commit to creating a "judicial selection commission" to review and attract candidates for judgeships, a system that most recent governors have employed, although there is no such requirement in the state Constitution or statutes.
Sununu tapped Charlie Arlinghaus, head of the Josiah Bartlett Center for Public Policy, to advise on the budget process during the interim prior to inauguration, which many saw as bringing a conservative orientation to the budget process. However, Arlinghaus is widely recognized as a bright, able observer of the budget process who can provide valuable information, regardless of philosophy.
The overwhelming majority of pollsters, commentators and editorial writers ate a significant amount of crow after the election, having almost universally predicted a Clinton victory.
Those worried about what Trump supporters would do after his loss were greeted with the spectacle of disgruntled Clinton supporters demonstrating and, in some cases, rioting, in the streets, causing many to wonder how many of those demonstrating actually voted.
In any event, President Obama and other thoughtful commentators, including the guest host on "Saturday Night Live," intelligently cautioned the nation to give the new president-elect a chance and he, in turn, seemed to understand the seriousness of what he had achieved.
How long that conduct will last, and how much of a honeymoon Trump will have, has yet to be seen. However, we get only one president at a time.
As NH Rep. Marjory Smith of Durham posted on Facebook after the election:
"I am not comfortable applying labels to just under half of those who voted last week. We have evidence that some are racist, sexist, prejudiced against groups that differ from them. And some are not informed or chose to ignore data that came from sources they did not feel comfortable with. But many are unhappy with the past or fearful of the future. For us to assume that we know why they voted as they did is as inappropriate as for others to conclude that they know why we voted as we did. A President has been elected. I intend to continue to work for those causes which have shaped my thinking for my entire life. Because I do not intend to conclude that anyone should be written off or demonized."
Well said.
Brad Cook, a shareholder in the Manchester law firm of Sheehan Phinney Bass & Green, heads its government relations and estate planning groups.