Recycling obstacles remain, despite achievements
Participants at NH forum hear of 'Real Challenges, Real Solutions'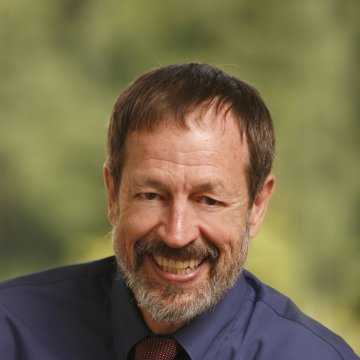 When it comes to recycling, the nation has had several accomplishments in recent years, but adding to those achievements may be more challenging.
That's according to Chaz Miller, director of policy and advocacy for the National Waste & Recycling Association, who was the keynote speaker at "Real Challenges, Real Solutions," the 34th annual Northeast Resource Recovery Association's Recycling Conference & Expo, held June 8-9 at the Radisson Hotel in Manchester.
Miller said one of the chief recycling accomplishments was the big reduction in waste produced in the U.S. in 2012 – some 80 million tons less than should have been created, based on the increase in waste in the previous two decades.
But making further gains will be challenging, he said, as the industry has successfully recycled the easy stuff.
Miller discussed the "evolving ton" of waste, which today consists of 25 percent more plastic and 20 million fewer tons of paper since 2002, a result of communications going online and fewer print publications.
And manufacturers have been innovative in their approach to cut waste, he said.
Miller cited deli meat producer Hormel, which announced last year that it cut 4.72 million pounds of plastic packaging with 37 packaging reduction projects. "This is zero waste at its best because it's simply making less with less," said Miller.
With just one product, Hormel shrunk its packaging by 1.5 ounces, eliminating 800,000 pounds from a shipment of deli meats, fitting more packages in a truck, and resulting in cost savings and less environmental impact.
Miller started seeing this type of thinking about seven years ago, when Subaru ran commercials highlighting its reengineering to eliminate waste at its Indiana facility, which is now 97 to 98 percent waste-free.
"Industries can do this for a number of reasons because, to industries, zero waste is simply smart capitalism," said Miller.
But there will be moments when manufacturers realize the limits of what they can reduce, for instance, water bottle manufacturers, who have lessened the plastic to a point where they're leaning, said Miller.
Another challenge is the fluctuating metals and recyclables markets.
"Markets have not been very good lately," said Miller, holding up a Wall Street Journal article from that morning, with the headline, "U.S. Awash in Scrap Materials."
The price for old corrugated containers (OCC) – a lighter cardboard-like material – is down about 37.5 percent over the last year, said Miller. Mixed paper's price is down 10 percent. The price of high-density polyethylene (HDPE) has gone down but has been going up, said Miller. Ferrous dropped significantly, by $100 a ton in March.
But Miller is not concerned. "We have been fortunate, over the last five years – we've had the longest sustained high-level markets for recyclables at least since I've been doing this in the mid-'70s; extraordinarily strong markets and an extraordinarily solid market. So what happened is what always happens eventually – prices went down."
What's driving the market? Miller pointed to China's economy, which isn't as good as the government there claims. Instead of 7 percent growth, Miller thinks China's growth rate is more like 3.5 to 4 percent.
"Their economy's not as strong as it used to be," he said. They overbuilt, they've got their own set of issues, and to make things even more interesting, our dollar is strong," said Miller, acknowledging that the strong greenback makes it more difficult to export.
"I think it's a unique opportunity for a lot of companies and a lot of communities to think hard about the cost of recycling and how we contract for it, with the pure realities involved in sharing the risk of those commodities markets," said Miller.
Miller also discussed extended producer responsibility (EPR) laws. Currently, there are 83 such laws in 33 states, mostly regarding collection of products with hazardous materials, mainly mercury, said Miller.
But the results of a 2013 joint Harvard/Northeastern study are disappointing, with collection rates of just 15 to 20 percent for electronics, 10 to 12 percent for rechargeable batteries and less than 10 percent for mercury thermostats.
Miller said oversight of the laws is "skimpy" as best, and state legislators are "happy to pass the laws and then forget about them." In general, companies and municipalities need to consider the process of reaching their goals, which includes establishing a new recycling habit for those products.
"I don't care how good manufacturers are at selling you products – getting them back is an entirely different process."