Reaching out to a remote workforce
Internal communication is critical in the new workplace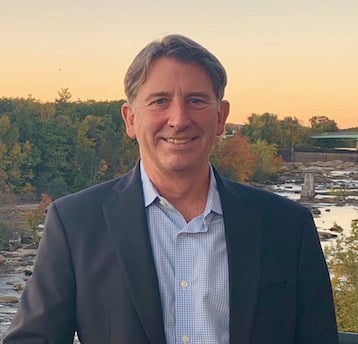 We are a digital society, and many have been balancing flexible work schedules that mix working from home, other remote locations and, more recently, a possible or occasional office appearance. For many, this has been a new experience. Others who have been working remotely for quite some time are saying, "welcome to my world."
Remote working has been the norm for some, the desire for others and the last thing some employees and employers wanted to consider. Yet it is the reality of 2020.
Speaking from experience, I have been spending some time working remotely for 15 years and have been using online video tools for nearly a decade. As a result, the move for me and my colleagues was mainly seamless. I know that this was not the case for many.
When we have a monumental shift in how we do business and interact with one another, like we did in March, there are unintended consequences. Losing face-to-face interaction requires rethinking how you communicate to your most important audience — your employees.
Effective internal communications is the lynchpin to organizational success. A seismic shift for many on how we interact professionally on a daily basis most likely created cracks and gaps in internal communications plans that need to be addressed.
Think about it — many staff members understand your company and have worked remotely. Some may think that, finally, they have the chance to work remotely and avoid a daily commute. Others — including those early career employees — might feel a little lost and out of touch. The No. 1 audience to connect with and keep informed is your team. They are your messengers. The value and importance of effective internal communications is absolutely critical.
It's not going away
A recent survey from 451 Research found that 67% of respondents expected remote working policies to become permanent. The list of companies moving to full remote include large, publicly traded companies such as Twitter and Square. Fidelity in Merrimack was at roughly 90% remote, and many smaller companies in such sectors as accounting, legal, IT, consulting and more are finding it to be preferable.
Remote working has reduced traffic, positively impacted air quality, reduced office space demands and actually increased worker hours. A new study published in the Washington Post actually shows people working 48.5 more minutes per day in the weeks after the shutdown.
At the same time, in a study by Actus, 34% of employees in the United Kingdom suffered "lockdown lethargy." All of these factors require employers to take a serious look at their internal communications plans and update them to address the lack of physical connection that has existed in many workplaces since March.
A successful internal communications plan ensures that all employees are receiving key company information in a timely fashion, in a format they can access and use and in easy-to-comprehend language. It requires consistency and accuracy. It also requires timeliness — employees should never learn about major company initiatives or news through social media or news reports. As your greatest resource, it's a sign of trust and respect to keep them informed and armed with the facts.
Key steps
There are several steps to take when developing or refining an internal communications plan. Each plan will be different and will reflect the culture and style of communication of the particular organization. Not all steps apply to every company and other factors such as confidentiality, transparency and restrictions on sharing information for publicly traded companies need to be factored in.
They include the following:
• Research your existing internal communications plan.
• Build in opportunities for communications to be two-way.
• Look for gaps in communications that were previously filled through in-person communications.
• Update your plan and be sure it aligns with your external communications and crisis plan.
• Inform employees of the plan and provide feedback methods.
• Make a note in your calendar to review the plan in no more than six months
As all of us navigate through very unique times and witness major cultural shifts that impact work and life, we are rethinking so much of what we used to call normal. With so many people working in a world of change, they need to know their employer is communicating to and with them. Consider your internal communications plan and implementation as an investment in this most important asset — your employees.
Matt Cookson is president and CEO of Cookson Communications in Manchester.