R&D tax credit filings surpass 2017 cap
193 businesses applied for $7.4 million in tax credits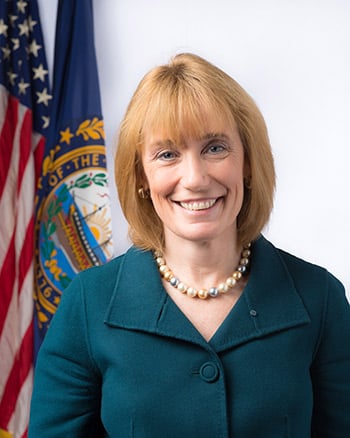 New Hampshire businesses have already exceeded the research and development tax credit a year before the raised $7 million cap goes into effect.
More businesses than ever – 193 businesses, nine more than last year – applied for a record $7.4 million in tax credits in 2016. But the current cap of $2 million remains in place until July 2017. That means businesses will receive the smallest percentage since the tax cap doubled in 2013.
Still, a quarter of a loaf is better than none, and businesses will get a bit more than that: 27.14 percent.
That means that qualifying businesses will receive a maximum credit of $13,572, instead of the $50,000 they would have received had there not been a $2 million cap on the total amount of credits issued. Of course, not every business qualifies for the full credit, which is the lesser of 10 percent of the business organization's qualified manufacturing research and development expenditures or $50,000. Indeed, 87 percent asked for less than that $50,000 maximum, but whatever that figure is, it would be proportionately reduced by the same 27.14 percentage.
In fiscal 2015, the total requests were slightly more than $6.725 million, and businesses received about 29.75 percent of what they sought. In 2014, businesses would have been entitled to get $6.2 million with no cap; they got 31.6 percent. And in 2013, when the cap was doubled, the total request value was 5.7 million, meaning businesses received about 35 percent.
Most states with an R&D tax credit don't have a cap, and business groups have been strong advocates of lifting or eliminating it in New Hampshire. For the Business and Industry Association of NH and the NH High Tech Council, lifting the cap was a bigger priority in 2015, even more than the slight reduction in business tax rates, also passed that year. Those rate reductions were among the key sticking points that contributed to Hassan's veto of the budget, which lifted the R&D credit cap from $2 million to $7 million – intended to pass the $6.75 million demand experienced in fiscal 2015, although not until 2017. But if the last few years are any indication, the demand will be even more than the $7.4 million experienced this year.
In Governor Hassan's Thursday's release about the awards, there is no mention of the shortfall of credits, just the number of businesses that got the credit.
"Thanks to our bipartisan efforts to expand the R&D tax credit, the number of job-creating businesses supported by this program continues to increase, and I look forward to continue working with members from both parties to build on our efforts to support innovative businesses and keep our economy moving in the right direction," she said in her statement.