Q&A with Tech sector advocate Flo Nicolas
Flo Nicolas is a technology lawyer and founder and CEO of CheapCheep, a social platform for bargain hunters.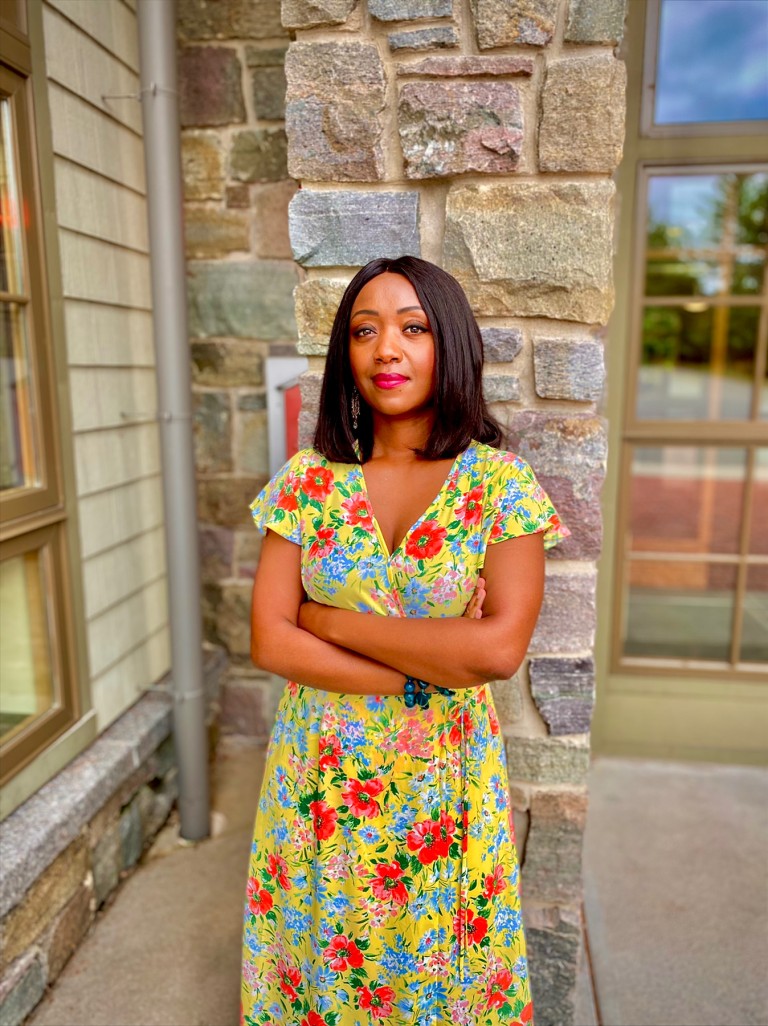 Flo Nicolas is a technology lawyer and founder and CEO of CheapCheep, a social platform for bargain hunters. She also hosts the local TV show "Get Tech Smart." This interview is a shorter version of one conducted as part of the NH PBS' program, "The State We're In" (nhpbs.org/statewerein).

Q. What did you discover about tech that really interested you? How did you get there?

A. Growing up and through high school, what I was exposed to was a career path: either you go become a medical doctor or you go to law school. I went to law school and graduated, passed the bar and went into practice, did some bankruptcy and did some real estate. Around this time, I'm starting a family and I need something flexible.
So I applied for a role with a big telecom company, and when I got it, I thought that I was going to be negotiating and drafting real estate agreements for their retail stores. I ended up in corporate technology operations. I was working with engineers, I was working with engineering consultants, so I was able to leverage my law degree, but I was also able to learn this other industry that I had never been exposed to.
Q. Why is this industry so important for the state, and what does having a booming tech sector mean for the average citizen?
A. What I've noticed is that when we say technology, we think Silicon Valley, we think Seattle or Texas. Then we also look at areas that are growing right now, like Atlanta. I started thinking, where is New Hampshire in this competition? The tech industry is predicted to only continue to grow, and it is imperative that if we want to grow, especially in the tech sector, that we show up, and we've got to let it be known about the tech companies that we have right here that are edgy, innovative and groundbreaking. We need the spotlight so that people can know that we are not just about the White Mountains and coming up for vacations, but we are seriously competitive when it comes to technology.
Q. Can you tell us more about "Get Tech Smart" and how that came about?

A. When I was doing a little research on the tech scene in New Hampshire, I couldn't believe how many tech companies there are here Hampshire. There was an article by NH Business Review that actually said we have like 5,000 tech companies.
But there is the problem. One thing that I spent the last year since 2021 was building my social media brand, growing a following of people who are energetic and are like me who love the tech sector and everything that's going on.
How can I leverage this audience? I created "Get Tech Smart" and am inviting tech companies, tech experts that are right here in New Hampshire, and I'm focusing on making sure that I showcase this technology that people would never imagine is being created here.
For example, I had Jason Syversen on my show. He's a well-respected, well-known tech entrepreneur, cybersecurity expert and philanthropist. Right now he's working on an app that combines artificial intelligence and sports analytics. I'm inviting these guests to let everyone know what is going on here in New Hampshire.
Q. You are also co-hosting an upcoming networking event about diversity, equity and inclusion in New Hampshire's tech sector.

A. I'm an advocate for more women in tech, more women in STEM, and more minorities as well. Right now in New Hampshire, our numbers are very low. We're looking at probably about 1 percent of tech employees are Black. Latinos, Hispanics, we're probably looking around like 2 percent.
The data shows what happens when you have diverse talent. One of the things that I've seen a lot is an initiative in New Hampshire to double the tech workforce in terms of our under-represented tech talent. My first question has always been how, when do we start?
This DEI New Hampshire tech networking event is a start. This event is going to be on November 3 at Franklin Pierce University at Manchester. The NH Tech Alliance and Manchester Community College are also sponsors. This is a networking event where I'm inviting people who are in the tech sector, people who are looking to get a job in the tech sector, and bringing together tech companies for a day where we celebrate and we promote diversity in technology. We've got to start creating a community of belonging because we can bring people here, but we also need to make sure that we keep them here.
This article is being shared by partners in the Granite State News Collaborative as part of our race and equity project. For more information, visit collaborativenh.org.