Q&A with North Country Council Exec. Director Christine Frost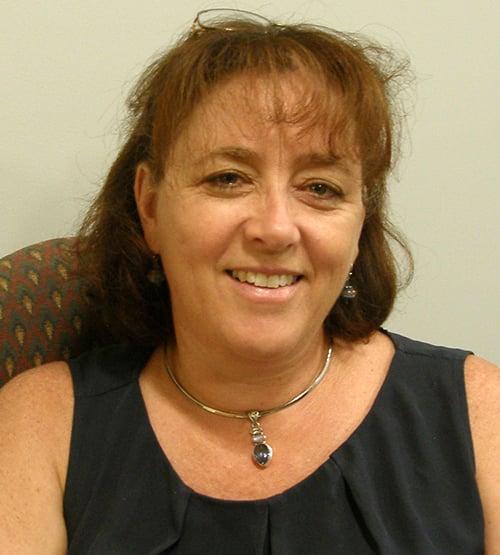 Christine Frost is executive director of North Country Council, the regional planning agency that serves 51 communities and 25 unincorporated places in the northern third of the state.
She stepped into the role after serving as director of the Upper Valley Lake Sunapee Regional Planning Commission from 2007 to 2014, and before that was a planner at NCC.
The council, which recently moved its offices from the Rock's Estate in Bethlehem to Mount Eustis Commons in Littleton, also serves as a federally designated economic development district.
Q. What is the mission of North Country Council?
A. To encourage effective community and regional planning for the development of economic opportunity and the conservation of natural, cultural and economic resources. This is accomplished by providing information, regional advocacy, technical assistance, community education, and direct service to the region, its organization, and political subdivisions.
Q. What was your role at NCC when you were here from 2000-2007?
A. My primary role was doing grant management and grant writing in the economic development field. I did a lot of economic development administration work through EDA, which is the Department of Commerce, so one thing unique about North Country Council is that it is a federally designated economic development district.
I came in right at the beginning of the Mountain View Grand (redevelopment) and I was working on a project to extend water and sewer to the town of Woodstock. There were a lot of big projects, but there were a lot of little projects in between. Some of the larger ones, like the Tech Village in Conway, the Dartmouth Regional Technology Center in Lebanon, Mountain View Grand. A lot of littler projects that are really just necessary infrastructure projects that allow the development of communities to take place.
Q. You were at the Upper Valley Lake Sunapee Regional Planning Commission from 2007-2014. What influenced your decision to return to the North Country?
A. There was a lot of change happening here at North Country Council. The more I thought about it the more I thought, "Now that's an interesting challenge." I'm from this area, I grew up in St. Johnsbury, so I really think this is important work, and I really like the region. There were so many different factors, including personal.
Q. What are the similarities in the challenges both regions face? What are the differences?
A. In the western part of New Hampshire I think there are more resources to get things done, but there's a larger disconnect, even though it's closer, to what's happening in Concord. Because of the connection North Country Council has with state agencies and Concord in general, there are opportunities here that I didn't necessarily see at Upper Valley.
I would struggle to get attention for Claremont, but there's something about the North Country that everybody connects with. The natural beauty and the environment, everybody realizes that the entire state uses that resource to draw upon, whether it's drawing people to New Hampshire in general or they personally have a connection with it because they vacation here, there's definitely a different connection that people have with the North Country than the western part of New Hampshire.
I personally think there's a lot more to do here. We have more access for tourism. I think because of that, people have a connection to the North Country, and they also know New Hampshire uses that resource to define itself, and uses it to draw people. They may not ever come here, but when you think of New Hampshire that's the image you think of. People come here and they have experiences that they remember.
You have pockets of places that might seem different, but you get in these rural areas, towns that have two to four thousand people, and I don't see a lot of difference between those communities and the communities up here. People are interested in what's going on.
It's the same sort of issues, providing access to things on a community level that they struggle with. We did this whole thing around food and the location of stores. There were like seven grocery stores in Lebanon and people travel an hour to go to the grocery store there. You get outside that little core and it's like, "How come we don't have a little general store, how come we don't have these services? How do we create those within our community but yet we don't want our community to change?"
Q. What did you learn from your experience at Upper Valley that you think has given you a fresh perspective on North Country issues?
A. Becoming the director there you really have to have a sense of organization, what it takes to actually run a business, those types of things. One of the things I think about with this organization that is important because it's a political subdivision of the state and deals with public dollars, which I take very seriously. It's an organization that is supposed to help municipalities and others and set the foundation for the future.
What I hope to do when I'm here is create that kind of institution. I think in general in our world these days we've kind of gotten away from that. We used to create institutions, now we create leaders. I think leaders have a place and I think that there is, especially in the private industry, there's places where that leadership is critical and crucial, even within the public sector, but I think not having the foundation for that institutionally makes it really difficult for people to have the capacity to go off and do great things.
Q. What are you hearing from North Country economic development stakeholders now?
A. I think what's going on in the North Country now is very exciting. I think the narrative for many years was, "Oh my gosh, what are we going to do?" and that's fed by the competition for funding in a way. Leaders can spiel off the demographics and they can tell you all the things they've got issues with, and when you think about it, who wants to come to that place?
It wasn't just a narrative that was written to apply for federal dollars to bring something in, it was the narrative that everyone was talking. When I was here before, I heard a lot of that; it was kind of negative.
I see that shifting a lot in places. Like Berlin, people are excited about stuff. Littleton is hopping. So I see little pockets of change in that narrative. We've got some very serious issues to deal with. We've got some aging infrastructure that has to be dealt with. We have businesses that can't get to water sometime – it's unacceptable. But when we're talking to the general public, when we're talking to people south of the notches, we've got to have a positive narrative because it's a cool place, there's a lot going on, it's really fun – and I see that happening, that's what I really get excited about.
That gives me hope. I get concerned about the infrastructure, whether that's water and sewer or broadband or transportation or whatever. But I just feel that there's more of a positive energy in the North Country than there has been in the recent past.
Q. Is NCC well positioned to move its communities forward?
A. I'm very excited. I think that the move to Littleton was huge. As a staff, we are changing the way we communicate with each other. Just the physical location of people is helpful, and talking to each other more about what we're doing. We have meetings scheduled for the entire year looking at pieces of how we're doing what we are supposed to be doing. How do we respond to developments with regional impact, or how are we actually providing service to these particular communities?
I think we need to move to a place where we see a change in the community or region as a result of what we've done. I think we need to be the data people. We bought a database – it's our economic development region, not just our planning commission region – and it lists all 9,200 businesses within our economic development region.
There's been a lot of investment in the North Country. What we want to look at is if we were a little less dependent on things external. When we are investing public dollars into a project and there are businesses that might be created, are those businesses capable of, or are they going to be using, other businesses within the region? And how do we start making those connections between supply chains and being a little less impacted by the global economy, which is really what happened with the mills.
I think we have a huge responsibility, when we're using public dollars, to invest those public dollars in a way that is long term.