Q&A with New Futures Executive Director Linda Paquette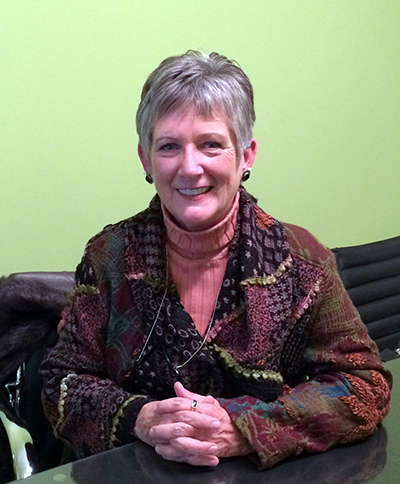 Towards the end of last year, the Concord-based advocacy organization New Futures released a report, "The Corrosive Effects of Alcohol and Drug Misuse on New Hampshire's Workforce and Economy," that says the direct and indirect financial costs of substance misuse was at least $1.84 billion in 2012.
While the report – which was put together by economist Brian Gottlob of PolEcon Research of Dover – contains a wealth of often disturbing findings, perhaps the most significant is that some two-thirds of the cost is borne by the state's businesses, particularly through lost worker productivity.
Linda Paquette, executive director of New Futures, discussed the report with NHBR.
Q. What was your goal in releasing the report?
A. Our goal was to provide the public and policymakers with some very important information that we think hadn't really been coming to light recently. We also wanted to help policymakers as they grapple with budget priorities this budget season.
Previously, during budget season, lawmakers have heard a lot from people who have individually been impacted by substance misuse and family members who have been impacted. That impact is just the tip of the iceberg, and underlying that tip is this enormous economic cost to our state.
We think it is very important for policymakers in particular to have this information, and we also think it's critical for businesses to understand that almost two-thirds of the $1.84 billion cost of substance misuse per year in New Hampshire is borne by them in lost worker productivity.
Q. When you talk about substance misuse affecting the workplace, you're talking about both legal and illegal drugs.
A. Brian Gottlob from PolEcon research actually did another report in December 2012 that was the called "The High Cost of Excessive Alcohol Consumption in New Hampshire." That in and of itself was really significant – about $1.15 billion a year. Again, approximately two-thirds of that in lost worker productivity. But, given what is now and probably has been an epidemic of drug and heroin abuse, we wanted to add that drug piece to the analysis.
Q. It often seems that the subject of addressing substance misuse, particularly alcohol misuse, is a difficult one to discuss in New Hampshire, considering how we get so much of our state revenue.
A. First of all, as we know, New Hampshire takes great pride in selling alcohol, and the Liquor Commission does a great job. Profits from the sale of alcohol are the fourth-largest contributor to the general fund.
I should add to this that in 2000 a bill was passed that essentially requires that 5 percent of the gross sales of alcohol go into a fund called the alcohol fund to be used for prevention, treatment and recovery supports in New Hampshire. Every year since its inception, however, but for one, the formula for that fund has been suspended and the dollars go into the general fund.
But what we say is, "OK, if alcohol is going to be a substantial revenue source for the state, that's fine. But let's use a portion of it to deal with the problems that arise from the abuse of alcohol in our state.
Q. So the burden really is on businesses.
A. I think it's hard for top management in businesses to actually acknowledge that they've got a substantial problem with substance misuse. I think in part that's because of the stigma associated with substance misuse. And perhaps the misperception that addiction in particular is a choice. But what we know from valid scientific research is that addiction is in fact a chronic, relapsing brain disease that can be effectively treated and effectively prevented.
Q. You use the word "misuse" instead of "abuse." Could you explain why and what's the difference?
A. Well, misuse includes abuse, but it is sort of the politically correct approach. Again, I think using misuse is aimed at reducing that perception that alcohol abuse is a choice. Abuse conjures up choice more than misuse – it's a less pejorative term.
Q. You said the report has information that has not come to light before.
A. The numbers in the report are very conservative. Brian did not have adequate data in either the first report or this report to include women who misuse alcohol. However, in the drug piece of this report, women are included. The other piece that is missing is lost earnings as a result of deaths caused by substance misuse, and there were approximately 552 people who died in 2012 from alcohol or drug-related misuse, and the amount of lost earnings was $392.9 million of discounted lifetime earnings as a result of those deaths.
The other piece that's not included is the lost productivity of family members who are caring for someone who is caring for someone who is misusing alcohol or drugs. So when you add in those discounted earnings, the total is $2.29 billion a year.
Also, as a result of alcohol misuse, there are approximately 9,000 male workers who are not participating in the New Hampshire labor force.
Another thing to think about, of course, is increased health care costs. I think it's safe to assume that people who are not participating in the workforce, as a result of alcohol and drug misuse, may well be consuming health care services and are likely not able to pay the cost.
Q. What are some of the other costs to the state?
A. Brian analyzed the criminal justice and public safety costs as well. Those include costs related to policing around alcohol- and drug-related crime, the cost of adjudicating these cases and the cost of incarcerating people for drug- and alcohol-related crime.
And you may have seen already that the new women's prison that isn't even finished yet is likely to be overcapacity, and according to Correction Commissioner William Wrenn, that is a direct result of the increase in substance-related incarcerations of women.
According to Brian, the criminal justice and public safety costs are $284 million annually.
Q. What is your plan for reaching out to legislators and others in the public policy arena?
A. First, I want to talk about the Governor's Commission on Alcohol and Drug Abuse Prevention, Treatment and Recovery. The membership of the commission includes all of the commissioners whose departments are impacted by this, two state senators, two representatives and a number of public members, including the business and prevention community.
In 2013, the commission released its five-year plan for addressing alcohol and drug issues.
What the commission has done is cost out the implementation of that plan. If the alcohol fund were fully funded, we are looking at somewhere around $8.7 million each year of the biennium. The commission has kept that figure in mind and is proposing initiatives, the cost of which would be in line with a fully funded alcohol fund.
When the formula has been suspended during the budget process, some general funds are added to the Department of Health and Human Services budget to address these problems. The past two years of the biennium, that amount has been somewhere between $1.5 million and $1.7 million. That said, we feel that we are poised to be successful in our advocacy for a fully funded alcohol fund, and there are a number of reasons: Governor Hassan's leadership on the issue; Senator (Jeanie) Forrester, who's chairing Senate Finance is a major champion on this issue and sits on the commission. There is a bipartisan view that those funds that are so-called dedicated funds ought to be honored in compliance with the law; and just the fact that it is very clear that we have an epidemic of substance misuse. We are experiencing a drug overdose in New Hampshire every other day. Between 2012 and 2013, all drug-related deaths rose from 163 to 193 in 2013. Those 193 deaths exceeded motor vehicle fatalities by 60.
Another extremely important policy decision is reauthorization of the New Hampshire Health Protection Program, aka Medicaid expansion.
One of the reasons that's so important is that under the federal health care law, if a state chooses to expand its Medicaid program, the state must include a substance use disorder benefit for that newly eligible population.
It was estimated that 50,000 low-income New Hampshire citizens would qualify for coverage, and of those 50,000, it was estimated that 7,000 would access the substance use disorder benefit.
Q. What is the access-to-treatment picture in New Hampshire right now?
A. New Hampshire has the dubious distinction of being second to last in the country when a person in need of treatment attempts to access it. Only in Texas is a person in need of treatment less likely to get it than in New Hampshire.
Approximately 100,000 people in the state of New Hampshire are in need of substance use treatment, and only 5,900 are able to access it now.
Q. What kind of response have you been getting from the business community?
A. I think we've been getting a pretty positive response. New Futures has worked very hard on our relationship with the Business and Industry Association. When we released the report, (BIA Vice President) Dave Juvet presented at the press conference. I think that the strategic plan that they released last year recognizes the need for substance abuse treatment.
Q. What does New Futures do?
A. New Futures came about in the late 1990s after Oliver Hubbard from Hubbard Farms in Walpole made a very, very generous gift to the New Hampshire Charitable Foundation in the late 1990s. The lore is that, as he was thinking about how he wanted the gift to be used, he literally sat at his kitchen table and read a lot of newspapers to see what the issues of the day were. He decided that he wanted his initial gift to be used to be used to address alcohol and other drug problems in New Hampshire.
So the Charitable Foundation put together a committee that met for about a year and came up with a recommendation that an organization be formed that focuses on policy, and that's how New Futures came about.
When Oliver Hubbard passed away, he made another large gift to the Charitable Foundation, and until recently, when the Tillotson fund overtook it, their substance use portfolio was its largest portfolio.
Q. How did you become executive director of New Futures?
A. I became executive director of New Futures 4½ years ago. I also grew up in a family with serious alcohol addiction, so I've always had a passion about it.
I'm a lawyer by training. I used to be a public defender – I was the second woman public defender in the state. The vast majority of my clients were involved as a result of some kind of substance misuse.
After being a public defender, I taught in law school for a number of years and sat as a part-time judge on mental health cases and saw the high, high incidence of co-occurring mental illness and substance abuse. I then went to the Department of Health and Human Services, where I worked for about 14 years on a variety of things, including running their appeals unit and as deputy director of mental health.