Q&A with N.H. AFL-CIO President Mark MacKenzie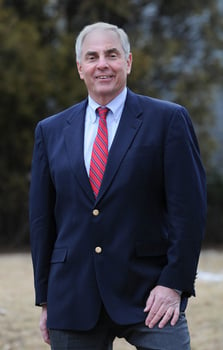 The agenda of the leadership of the New Hampshire Legislature has been called pro-business. But critics, such as New Hampshire AFL-CIO President Mark MacKenzie, view much of that agenda as anti-worker.
MacKenzie recently discussed his concerns and his own organization's agenda with NHBR.
Q. What are the most important items on the AFL-CIO's agenda?
A. To create jobs and opportunities for people and to fight back against those people who really want to hurt working men and women and take away their rights to bargain collectively.
The state is really undermining the good jobs that we currently have. If people in the state don't have good jobs, how are they going to buy the products that local businesses produce and sell? Right now, there are 35 or 40 pieces of legislation to take apart labor movement in New Hampshire.
Q. Passing a right-to-work law didn't succeed, but they're going to try again in the House. What other legislation are you monitoring?
A. HB 383 passed the House. Under it, if you don't want to be a member of the union you have to sign a notarized piece of paper that says, "I relinquish all of my rights," like vacation time and health care benefits.
So you could have two classes of workers and potential discrimination suits. The Senate already has seen right-to-work once. I'm not sure they want to deal with it again.
Q. What about the bill that would eliminate a mandatory lunch break?
A. They eliminated the minimum wage, and now they want to go after the lunch hour. They should be not wasting our time worrying about whether people are eating lunch.
They have laid off hundreds and hundreds of people in state government. They done away with jobs at hospitals, community colleges, the university system. If right to work is the only economic development program they have, I'd be happy to go toe-to-toe with the speaker on that.
Q. What could the state do to encourage job creation?
A. Provide an edge for businesses in New Hampshire in terms of procurement as opposed to just opening it up and letting the lowest bid grab a state contract without considering the benefits of keeping business in the state. A lot of companies in the state lose out when the state only takes "low bid" into consideration.
Q. Is the bill that seeks to lessen the criteria to determine an independent contractor going to hurt?
A. What is going to hurt is that you can belly up to the Department of Labor, drop $25 on the table and call yourself an independent contractor. But people change their mind when they are falling off the roof. When they are on a 30-foot fall and they are at the 15-foot level, all of sudden they want to be a worker tied to somebody who has workers' compensation. The sad thing is that when they hit that ground they are independent contractors.
It hurts those workers. It hurts us. It hurts the people I represent who try to live by the rules.
Q. Do you have a sense members of the Legislature don't understand why many of these regulations are in place?
A. There is not a lot of institutional knowledge. Some legislators are very focused on a narrow ideology to lift and dismantle government. They feel like we should let everybody do what they want and somehow that will come out right.
You used to be able to sit down, Democratic and Republican, and have a conversation. When you have a supermajority, some people are not as important. It's bullying when you get thrown out of rooms, you close down caucuses. The speaker tried to alienate the people I represent.
Q. What other legislation are you concerned about this session?
A. The pension stuff. The ink isn't even dry on the reforms that they voted in last year, and how they want to ratchet it up.
They are talking about coming in with a defined contribution program that is going to cost employees $1.2 billion. The problem is the state government in the 1990s postponed paying the full amount of what they should have toward the retirement fund. I even went to the governor six years ago, and I said, "This is going in the wrong direction." I couldn't believe how it degenerated from a system that was 130 percent funded to a system that was 50 some odd percent funded.