Q&A with former Unitil executive George Gantz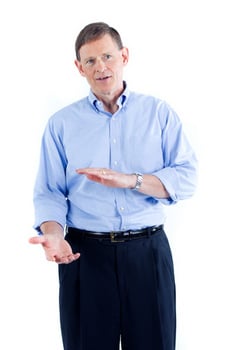 George Gantz stepped down April 1 as senior vice president for Unitil Corp., the Hampton-based electric and gas utility he worked for since 1983. NHBR caught up with him at the end of March.
Q. Where were you during the whole Public Service of New Hampshire bankruptcy?
A. At the time, we purchased all of our electricity from Public Service Company, and there were concerns with rate shock to the wholesale rates that the company were under when Seabrook was completed. In two years, we had to assemble an independent portfolio. I was involved in the early energy supply contracting process.
Q. Talk about deregulation.
A. When I started in the business, the utilities all had responsibility for distribution, transmission and generation. After the National Energy Act, you began to have generators that were not utilities selling power into the grid. In the mid '90s, there was a lot of interest in getting competition at retail. In New England, it involved selling generation assets to competitive markets with the exception of Public Service Company. The California debacle happened. The New Hampshire Legislature said, "Let's just stop."
Q. Did Unitil own some generation capacity?
A. Our Massachusetts affiliate did. Our New Hampshire companies had a portfolio of longtime contacts, and we sold those contracts above the shorter-term markets so it ended up with some stranded cost that became part of rates and got worked off over time.
Q. What were the lessons you learned from the 2008 ice storm?
A. We've had four 100-year events in the last three years.The first one of those was the ice storm. We took the lessons from that event and we applied them. I was really impressed. I think Unitil is now fully representative of best practices in the industry, and I don't mean just New England but nationwide.
Q. What about the purchase in 2008 of the Northern Utilities natural gas lines?
A. The Northern Utilities acquisition involved taking all the lessons we learned about consolidating operations while still maintaining the local presence, bringing in an additional 52,000 customers in New Hampshire and Maine. It was an excellent fit. It's very positive to be able to rely more broadly on a diversified portfolio more balanced between gas and electric.
Q. Natural gas is really inexpensive right now.
A. When I started, natural gas prices at the wellhead were regulated, as was oil. This was back in the '60s and '70s. Nobody was investing in natural gas or oil supplies — they were buying cheap oil from the Middle East rather than making it here.
The National Energy Act led to deregulation, but it was tightly linked with oil prices because of the substitution effect of natural gas for oil. Then we had Katrina and prices spiked up to $14 a dekatherm. Customers reacted. Politicians reacted. They began exploring — and lo and behold we come out of this crisis with a massive new natural gas resource with the delinking of natural gas prices from world oil prices.
It has had a tremendous benefit in natural gas prices and also secondarily in electricity prices.
Q. How long is it going to last?
A. That is a good question. Probably a decade.
Q. Is that one of the reasons Unitil entered the natural gas business?
A. No. Our business is pipes and wires. Gas supply costs are a pass-through so it doesn't have a direct effect.
When there is an advantage in prices, customers want natural gas, so we are growing that business. It was not the reason we got into it, but we are very happy that that opportunity has now come forward.
Q. How do you see Unitil adapt to smart grid?
A. The company is good at innovating. We completed the transition of our system to smart meters back in 2008, before they were actually called smart meters. They have the technology to be able to communicate over the power line to our central computers. The meters read themselves.
We tested a smart grid pilot program last summer in both New Hampshire and Massachusetts. It was testing on-peak off-peak pricing, and also critical peak pricing which we use if we declare a critical peak a day ahead based on hot weather.
We tested the ability to communicate with customers though a Web portal to essentially give them different spectrum of choices so they can better manage their lives and their bills. We're the first utility in New England to actually complete a pilot program.
Q. What are your retirement plans?
A. I am going to be doing some part-time consulting with the company. For me personally, I studied philosophy, [but decided] to pursue a real career. That interest is still with me. The subject that inspires me the most is the question of trying to integrate science and spirituality. I'm looking at ways to integrate those modes of knowledge.