Q&A with Awato Co-Founder Matthew Guruge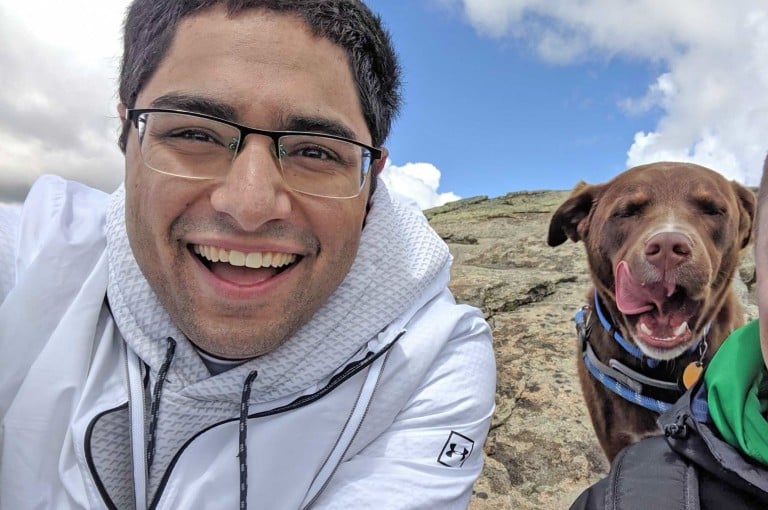 Awato is a personalized platform co-founded by New Hampshire-based Matthew Guruge to help students understand their career and academic interests and connects students with internship opportunities, apprenticeships and organizations for job shadows. Awato was recently acquired by Xello, a platform that offers career readiness and helps students with the college application process.
I want people to know your story because you literally created your own company based on a necessity of your own.
I went to a small liberal arts school called Wheaton, which is in Norton, Mass., and the whole time I was there, I was like, "I'm gonna be a lawyer." So, I majored in English, which is what they tell you to do, and minored in philosophy. And I go through three years and I hit my junior year, and I realize there's no way I'm going to law school.
So I start grasping at straws and I tried journalism. I actually interned at the NH Business Review in Manchester, which was a really positive experience, but I also realized journalism wasn't for me.
I ended up kind of stumbling into business and started a marketing company around me and my business partner's skill set. I could do copywriting, and he was a graphic designer. But I kept coming back to this problem: There was never this moment throughout my education where someone sits and said, "do you really understand what it means to be a lawyer? Is this what's gonna be a fit for you?" So we said we should work on that problem.
The first thing we noticed was that the Holland Code interest assessment really hadn't advanced in a hundred years. And while it's reasonably accurate, reasonably predictive, it just didn't seem interesting for students. What if career education could be fun? Our whole angle was taking a new theory, which was called person object theory of interest, and built an interest assessment that way.
Once the person does the assessment, what type of data is it spitting out?
We essentially spit out all the interests we learned. Those are the named interests. And then we're gonna run that through all the different careers we have — about a thousand — and determine careers you would probably like the most, or have the highest interest in, and here are the education paths to do it. And then our last step is, here's actually a pathway that you would enjoy the most. One of the concerns we always had is you'll find matches where somebody has a really high career match in something, but they might not enjoy the academic work that will get them there.
Who does though? I think that's any career.
Fair enough. But like being a doctor — many, many years of education, and then you have students reporting they don't want to go through that many years of education. It can be this thing where you would actually really like being a doctor, but you're not gonna want to go there, so here's some other careers instead.
So having kids, especially who are interested in tech, for example, but they don't know exactly which area — because when you say tech, it is a big area. It's like, where do you even start? So this assessment can essentially narrow down specific areas that best align with the student.
Exactly. And I actually think you kind of nailed one of the things we really were hoping to do, which is show a student that a career pathway could fit for them that they might not have even heard of.
A student who's in the 7th grade might not even be aware that IT security analysis exists. But how do you try and take something like, "I like playing video games" and show them that parts of the things they're doing in video games actually relate to this career. That's what we're trying to do: to show those students, the way that you interact with your hobbies is actually similar to these careers you might never have heard of. And then once you can kind of create that path for them, you hopefully get them interested in moving forward.
Flo Nicolas is a technologist, lawyer, speaker, mentor, writer, tech startup founder/CEO of CheapCheep, and director and creator of Get Tech Smart, produced by Hudson Community Television. This article is being shared by partners in the Granite State News Collaborative. For more information, visit collaborativenh.org.