Q&A: Skymap Games CEO Neal Laurenza
CEO of Manchester-based Skymap Games discusses his company's development along with the development of the video game industry in the Granite State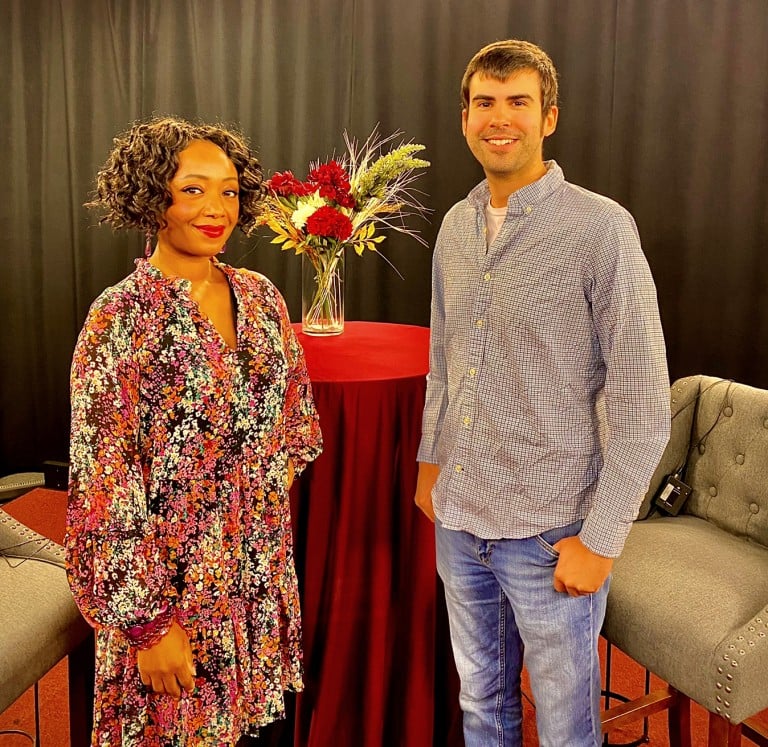 Neal Laurenza, CEO of Manchester-based Skymap Games, discussed his company's development along with the development of the video game industry in the Granite State.
Q. How did you get on the path into creating games?

A. My mother is an entrepreneur and a gamer, so I have memories of being a really small child and stumbling into the living room at 2 o'clock in the morning, and she's in front of the Sega playing. I've wanted to make video games in some form or another for a really, really long time.
I got into video game modding during high school, which is modifying existing video games to make them do what I want to do. Then for college, I went to Southern New Hampshire University, where I did video game development and graduated, went to work for a software company doing marketing for probably about a year, and then took what I made there and started Skymap Games, my video game company.
Q. What are some of the games that you've created?

A. During the time that I was in school, the kinds of games we were making were really for educational purposes. They were just for us to figure out how do you actually make games successfully, because the process of doing it is really hard. Games are art: programming, music, business project management, engineering — there's a million components to make a video game.
It was tons of fun to work on, but also we realized very quickly how expensive it is making video games. Some projects can be millions of dollars. Even big triple-A games can be hundreds of millions of dollars to develop, meaning the biggest titles in the industry. So we decided, let's figure out how to make money-making video games.
One way of doing that was contract development. We would go online, search on forums for all sorts of different game development groups and say, "Hey, we're able to work." First, it was like $15 an hour, and then it was like, OK, well now we got a couple projects going, we just kept going up and up. We've worked on games like MarioKart Home Circuit, Don't Starve, games like Myst, Sam & Max — a whole bunch of different video game properties that are for one reason or another fairly famous, which I feel really, really excited to share that.
Q. How is the video game landscape changing?

A. We have multiple original titles in development for VR (virtual reality). I'm a believer that there are lots of different platforms that can create completely unique experiences for players, but the way that I tend to focus on deciding what platform we're rebuilding a game is, does that platform, such as virtual reality, actually provide some experience that people haven't seen before or that is unique in the industry? I think there's a lot of focus around buzzwords like Metaverse, VR, XR, even, in some cases, blockchain and NFT stuff that's sneaking into video games. But I don't think everybody necessarily understands what that means and what the implications are.
What my group tries to focus on is an experience or a thing that cannot be done, is there a technology that can suit that, or has it been invented yet? So VR provides some really interesting opportunities in making folks feel like they are there and using their body in ways that video games haven't traditionally been able to do.
Q. How do you see the shape of the gaming industry here in New Hampshire?

A. It's pretty small. Right now, Skymap, as far as I know, is the largest employer. We're about 50 employees, and we anticipate we'll probably double in size over the course of 18 to 24 months. Which is exciting and terrifying, but also very exciting.
Q. Who are you hiring? When you are saying you're going to expand in 18 to 24 months, who are you hiring?

A. We anticipate that the majority of our hiring is going to be in engineering. We'll also be adding some additional design resources, some QA resources, some production project managers, and probably only one to three back-office folks just to continue helping support the growth.
Flo Nicolas is a technologist, lawyer, speaker, mentor, writer, tech startup founder/CEO of Cheap-Cheep and director and creator of Get Tech Smart, produced by Hudson Community Television. This article is being shared by partners in the Granite State News Collaborative. For more information, visit collaborativenh.org.