Pushing the button on memories
Collection of political buttons offers slices of history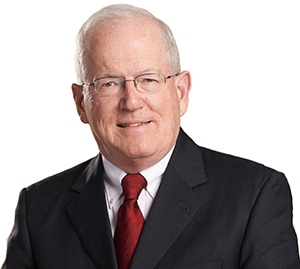 Sitting at my desk, my eyes rested on a framed political button collection I have been accumulating over many years.
The history represented struck me, as did the fact that many of the people represented probably have faded from the memory of most present-day voters.
So, here are 10 buttons or series of buttons. See how successful you are at identifying them:
1. "McLane for Governor" is from the campaign of Malcolm McLane, who ran as an independent in 1972 after Meldrim Thomson beat Walter Peterson, the incumbent, in the Republican primary. McLane's effort probably allowed Thomson to beat Democrat Roger Crowley and go on to be one of New Hampshire's most controversial and conservative governors.
2. "Midnight Harry" was for the colorful Harry Spanos of Newport, town official, state senator and candidate for governor. Later a probate judge who had the misfortune of presiding at the time of the Judge John Fairbanks scandal, Spanos got the nickname "Midnight" reportedly for actions at a town meeting at midnight when he affected the results of deliberations by making rulings from the chair as moderator, and the name stuck.
3. "Humphrey — People are Smart." This is an interesting button I recently bought at a yard sale in Sunapee. The woman conducting the sale for her parents, thought the button referred Hubert H. Humphrey, the U.S. senator, vice president and presidential candidate. She was surprised to learn that the button referred to Gordon Humphrey, who lived in Sunapee and was an airline pilot at the time he ran for the U.S. Senate in 1978, won the GOP nomination and beat incumbent Thomas J. McIntyre.
4. "HHH" refers to the Minnesota Humphrey, who narrowly lost the presidency in 1968 to Richard Nixon and returned to the Senate later as one of the statesmen of the 20th century.
5. "Miller for Vice President." William E. Miller, congressman from Jamestown, N.Y., was Barry Goldwater's running mate in 1964. The button is one that alternates between a picture of Goldwater and a picture of Miller, there being very few buttons for vice presidential candidates alone!
6. "Rockefeller for President." This button comes from Rockefeller's 1968 write-in movement, when a band of supporters urged voters to write the New York governor's name in against Richard Nixon after George Romney withdrew from the primary. Rockefeller served as Gerald Ford's vice president.
7. "Rodino/Clemente for Congress." These two have meaning for me, but probably not much for readers of this column. Peter Rodino was the congressman from the 10th District of New Jersey, where my mother lived, from 1948 until the 1970s. He presided as chairman of the House Judiciary Committee over the Nixon impeachment proceedings. Clemente for Congress refers to Dr. Celestino Clemente, who challenged Rodino in 1968 and got a respectable 40+ percent of the vote.
8. "Buckley for Mayor" refers to conservative icon William F. Buckley's run against John Lindsay for mayor of New York. When asked what he would do if elected, he coined the memorable line: "Ask for a recount."
9. "Hugh Gallen" was the button of the Littleton car dealer and legislator who ran for and was elected governor in 1978. He was the only New Hampshire governor to die in office, after being defeated by John H. Sununu.
10. "I Like Ike and Dick," "Nixon/Lodge," "Nixon's the One," "Nixon/Agnew," "Nixon Now" and "Impeach Nixon Now," all were campaign buttons involving Richard M. Nixon, starting with his first run for vice president with Dwight D. Eisenhower in 1952, going through the 1960 election in which he was the Republican candidate along with Henry Cabot Lodge of Massachusetts, primary and general election candidate in 1968 and 1972, and the only president to resign from office. Obviously, Nixon's career affected and sometimes dominated American politics for much of the mid-1900s, and his presidency is one of the most studied, contradictory and tragic in history.
How did you do? More importantly, how did they do?
Brad Cook, a shareholder in the Manchester law firm of Sheehan Phinney Bass & Green, heads its government relations and estate planning groups.