Proponents urge House panel to boost affordable housing fund
Annual contributions proposed as opposed to funding in 'fits and starts'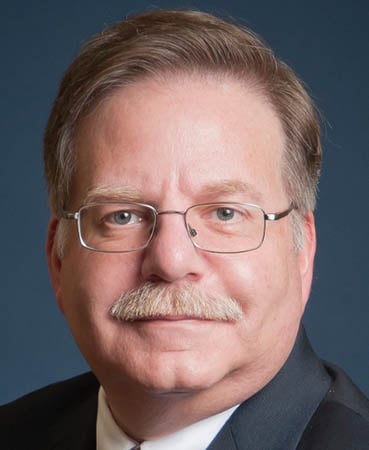 It looks like the state's affordable housing fund is going to get a lot more money, at least by New Hampshire standards. The major question is how much and whether it will be ongoing support.
Both the governor, and the House have put funding for the affordable housing trust fund into their budgets as a one-time expense at $10 million and $5 million, respectively. The Senate in a separate bill (Senate Bill 15) matches the governor (taking its $10 million from the budget surplus) and raises it with a $5 million-a-year contribution from the real estate transfer tax, creating a dedicated fund.
It was a bill that New Hampshire Association of Realtors backed at Tuesday's House Finance Committee hearing on the bill – provided it was not accompanied by any attempt to increase that 1.5 percent transfer tax – the highest uniform rate in the nation.
"Every day we see hopeful first-time homebuyers frustrated at the lack of homes in their price range," testified Chris Norwood, vice chair of the association's public policy committee. "It is almost impossible for a working-class family. The inventory is at its lowest level ever. Condo inventory dropped 23 percent in 2018. There is very little to buy."
No one disagreed with the need. Sen. Jeb Bradley, R-Wolfeboro, the bill's sponsor, quantified it at 20,000 to 25,000 units. "That's a staggering amount of units. The rents are so high it's hard to attract the workforce that we need," he aid
It puts the state at a competitive disadvantage, added Elissa Margolin, director of Housing Action NH, who noted that surrounding states invest much more heavily in workforce housing. Vermont diverts half of its real estate transfer tax ($17 million last year) to affordable housing and bonded for another $30 million. Maine contributes $6 million to $12 million a year and issued two bonds equaling $65 million. Massachusetts contributed more than $1 billion.
New Hampshire, on the other hand, has been contributing to its housing fund in "fits and starts," summed up Bradley. It kicked off the revolving fund with $4 million in 1988, then waited 14 years to add another $5 million in 2002. It contributed $800,000 in both 2007 and 2015. It appropriated $2 million in and $2.5 million in 2016 and 2018, respectively, but the money was mainly targeted to people with substance use disorders and behavioral problems.
Steady contribution
Despite this, the revolving fund – over its lifetime – has invested some $39 million in 90 projects, creating some 2,400 units, leveraging $400 million of private funding, according to Dean Christon, executive director of the New Hampshire Housing Finance Authority, which runs the program.
The fund helps developers and nonprofits build multi-family apartments and starter homes, as long as half of the project is for those who earn less than 80 percent of the median income. Actually, because of the state's definition of workforce housing, the figure is usually 60 percent of median income, which works out to $44,640 in Manchester and $53,580 in Portsmouth.
The need has only increased over the past few years, Christon testified. Monthly rents have nearly doubled since the dawn of this century, from a median (of all units) of $697 to $1,177. The vacancy rate is now down to 2 percent, compared to 5 percent regionally and 7 percent nationally.
As a result, evictions are up – 8,500 people were evicted in the last two years – because some 38,000 tenants pay half of their income in shelter, testified Elliot Berry, an attorney with New Hampshire Legal Assistance. And homeless centers are getting more crowded, because people have to stay longer, even if they have landed a job, said Martha Stone, executive director of Cross Roads House in Portsmouth. The shelter put people in a bed some 38,000 times last year, an increase of 7 percent, and that's when the adult beds were filled to capacity at 84 percent of the time, often forcing people to seek shelter elsewhere.
Finance committee members were, on the whole, sympathetic.
"I'm all for this, but money is a finite resource and we [the finance committee] spent our money [when we passed a budget.] We can make adjustments but what would you suggest cutting?" asked Rep. Lynne Ober, R-Hudson.
Bradley wouldn't offer up budget cuts, only gently reminding the committee that the Senate will have its own go at the budget. But he added that he would put affordable housing up with other high-priority items – substance abuse, the Division for Children Youth and Families, the developmental disability wait list and stabilization grants.
He said he would push to include the funding in the Senate budget.
Ober recommended that the House Finance Committee retaining the bill and see what happens in budget negotiations.
Whatever the one-time appropriation settled upon, said Berry, "I'm asking you – I'm almost begging you" to set up an additional steady annual contribution though the real estate transfer tax "because those who desperately need a place to leave should not be at the mercy of the prevailing winds."
Yes, he understands that lawmakers "might raid that fund" in the future but "at least we will be starting with something steady, which would encourage developers." And it would put "the burden of proof" on those who want to take it away.