Propane supplier finance co. emerges with bankruptcy plan
Upper Valley Commercial Corp. can still collect on $12m in loans, but can't make new ones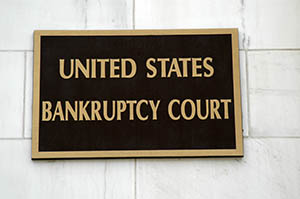 The North Haverhill, N.H., company that provided financing to propane suppliers will pay off its creditors with interest in about three years, according to a bankruptcy plan unanimously approved by the creditors and endorsed by the bankruptcy court in Manchester.
The plan allows Upper Valley Commercial Corp. to continue to collect on the loans it made to various propane companies so it can fully pay off some $12 million to creditors over the next three years. It already has made its first payment ahead of schedule.
But UVCC – which faces ongoing investigations by the New Hampshire Bureau of Securities Regulation and Banking Department for unlawful operation – will be making no more loans.
"There are not a lot of banks lending to the propane business, and this was an important resource," said Peter Tamposi, the company's attorney. "It's unfortunate that it is going out of business."
Because of the time frame of the bankruptcy plan, the gas suppliers will be able to make payments without going out of business. That's good news for them and their customers, which include a ski area, three manufacturers and 11 suppliers that themselves serve 15,000 to 20,000 customers.
"Nobody ever lost a dime," said Tamposi. "This is not a story about a lot of people losing their life savings. It's a good demonstration of how the Chapter 11 process is supposed to work."
He added that the state investigations were more about the agencies "getting their audit fees."
But, said Jeffrey Spill, director of the Securities Bureau, UVCC was not licensed – "it was unlawful." When asked if anyone was harmed, he said that's a matter to be determined by future investigation.
The Banking Department also said UVCC was operating as a private bank that was not federally insured and thus "was engaged in unlicensed activity," said Jill Desrochers, general counsel for the department.
While the state has not put in a claim, bankruptcy filings said that the "state has conveyed information suggesting that its claims will approximate $600,000."
The filing added, however, that the debtor has retained the McLane Law Firm to oppose such claims. The claim will have to be made before July 1, the deadline listed in the filing for government claims.
The state backed the plan with that deadline, and has agreed to wait in line until all creditors have been paid off, except insiders like David Patten.
Patten, a principal of the company who claims he is owed close to $3 million, agreed to be last in line. Patten will be in charge of collecting payments from the borrowers and will be paid 3 percent of the amount collected, about $75,000 a year.
Already, Patten's Gas (also of North Haverhill) – a company run by David Patten and UVCC's other principal, Alvin S. Fadden – has paid back $1.65 million to UVCC. The propane supplier was able to refinance though another institution, said Tamposi.
"We are financially solid," Fadden added.
Under the plan, small creditors will be paid off first. Payments to large non—insider creditors – totaling $6 million – are expected to average $612,000 a month, though they could range as high as $1.5 million and as low as $118,596.
UVCC also plans to raise some money by selling off two pieces of property in North Haverhill and Bath, valued at about $600,000.