Prexar offers a full range of Internet expertise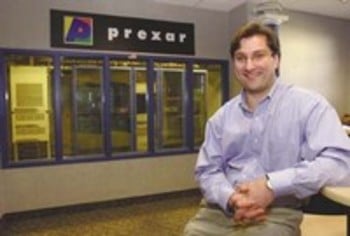 Doing business today means reaching out to customers on the Internet. Since 1995, Prexar has been a dominant player in the Internet industry in northern New England. The firm's range of services include Web site design and hosting, value-added IP services, such as firewalls and virtual private networks, customer equipment collocation, networking and security solutions and 7/24 technical assistance.
Among the many solutions Prexar provides is collocation. A cost-effective way to manage computer systems and hardware, Prexar's suite of managed care collocation services allows companies to significantly reduce costs and even personnel by having their IT equipment, systems, software and maintenance managed by Prexar. Collocation allows a company's own server to be housed in a secure, redundant and managed network environment and connected directly to Prexar's network at one of Prexar's two data centers while remaining completely accessible to the business's staff.
Prexar also offers a full range of Web services. For smaller businesses, Prexar offers virtual Web hosting. Customers lease space on one of Prexar's robust and secure Web servers and have Prexar do as much or as little maintenance as they wish based on their leasing terms. For businesses requiring more sophisticated Web applications, Prexar offers clients their own server where the entire system is owned or leased by the business.
Prexar can even develop those Web applications with its team of certified software engineers and programmers as they did for pharmaceutical powerhouse, Pfizer. By having Prexar create a sophisticated all-inclusive marketing application, Pfizer was able to more effectively serve its customers and generate valuable information at the same time.
While other technology solutions providers have downsized or gone out of business, Prexar has grown into two state-of-the-art data centers in Portsmouth, N.H., and Bangor, Maine.
"Our strength comes from the fact that we are a local company serving other local companies," said Jeff Roemer, vice president of operations. "That gives us the ability to push the knowledge base that much closer to the end-user."
And that knowledge base comes in the form of experienced technical staff and customer care professionals. "The depth and breadth of our staff has truly led to the overall value that we offer," said Roemer.
For more information about Prexar's business services, call 1-877-784-8027 or visit www.prexar.com.