Post-bankruptcy, GTAT's losses pile up
Since October, company has lost over $300 million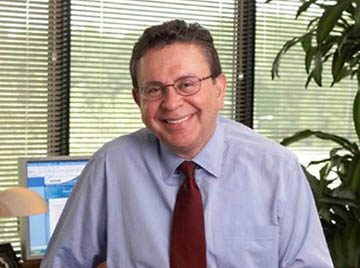 GT Advanced Technologies Inc. lost another $221 million in December, bringing its total reported loss to more than $300 million since the Merrimack company filed for bankruptcy at the beginning of October, 2014.
The latest loss came despite of, and partially because of, the Merrimack-based company's settlement with Apple Inc. to sell off GTAT's sapphire furnaces in Arizona to pay off a $439 million debt owed to the corporate giant.
GTAT had planned to use the furnaces forge sapphire to use for screens for Apple mobile devices, but the deal fell through, resulting in the second-largest bankruptcy in the state's history.
Much of the losses have yet to be realized. Roughly $100 million of December's loss was on paper only, reflecting the massive Apple-related write-off.
The value of the equipment, for instance, now has to be considered at its liquidation value. And there are the actual administrative costs of bankruptcy, including about $2.9 million in professional fees, much of which is to be paid later. The company's cash seems to be holding up, however, with some $87.7 million on hand, compared to $94.9 million at the end of November.
But there were apparently operational losses as well.
The company recorded only $2.5 million in revenue, with $151.5 million was recorded as "cost of revenue." That cost did not include $2.7 million spent on R&D, $1.8 million on marketing and $4.5 million on administration, including $258,000 to top executives. CEO Tom Gutierrez, for instance, earned $67,250 in December.
GTAT had argued that its executives were not being compensated enough for them to stick around, so the company asked the court for approval of $3.7 million in incentive bonuses tied to future performance, but federal Bankruptcy Judge Henry Boroff nixed that idea for good on Feb. 11, though he seemed to have left the way open for an alternate plan.
Boroff did grant a motion to keep the recipients and the amounts of the bonus secret.
Meanwhile, T. Richard Faloh, a Florida investor, asked the court for Gutierrez to be dismissed for "gross mismanagement" and replaced by a bankruptcy trustee.
He cited the CEO's actions before bankruptcy, primarily his reassurances to investors about the company's deal with Apple when it was falling apart. But Boroff struck down that motion.
Thirteen shareholders suits have been filed in U.S. District Court since GTAT's bankruptcy, and on Feb. 4 the court consolidated them all into Levy v. Gutierrez, naming Mark L. Mallory of Concord as the lead attorney.
Protected by bankruptcy law, GTAT is not named in the suit. Instead, Gutierrez, other executives and board members and some companies that could be held liable, including Morgan Stanley & Co., who are the defendants.