Portsmouth company enables better storage, delivery of personal content
Generational Message platform provides new vehicle for of family storytelling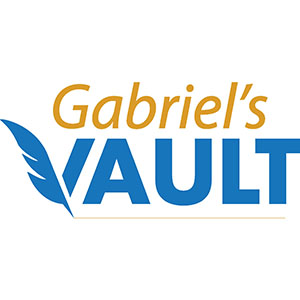 GabrielsVault, a Portsmouth-based company focused on providing users with a way to store and manage cherished memories and personal content, has launched its Generational Message platform which allows users to capture, preserve and share messages and other content with family and friends in a way that has not previously been possible.
GabrielsVault enables users to deliver texts, recorded audio, video messages and other content to recipients months or even years into the future at pre-chosen dates of personal significance. The service even features proprietary functionality to allow users to automatically deliver messages after their passing.
"The pace of change in how we communicate with the people most important to us is increasing. Digital and social technologies have made it easy to accumulate massive amounts of media," said Kevin Hill, Founder of GabrielsVault. "But families are smaller than they once were while more geographically dispersed. This has impacted the way families pass down generational stories."
GabrielsVault was created to give people a better way to create and manage more meaningful messages by helping connect the right message with the right person at just the right time – whether it's next week, next year, or even for the next generation. The company chose Portsmouth as its headquarters because Hill saw it as the ideal environment to nurture the team's vision, and to create a state-of the-art cloud-based infrastructure and security platform.
"There's an evolving tech scene in Portsmouth. New Hampshire is a low cost, low tax, business friendly state. And the employment pool is eager and family-focused," said Hill. "Gov. Chris Sununu is also doing a great job in advocating for growth-oriented businesses. And the business support resources – such as AlphaLoft and the University of New Hampshire – are first-rate and always available to entrepreneurs."
GabrielsVault's two-year development and incubation period was helped by resources throughout New England, including the Microsoft BizSpark program that supports software entrepreneurs, and mentor support and other resources from the MIT Enterprise Forum. Additionally, GabrielsVault accessed software engineering and development from Boston-based Cloud Construct, and legal services through WilmerHale's QuickLaunch program.
"We discovered something very interesting among our early users; once they try the service, with perhaps one or two specific messages in mind, the very act of using the platform inspires them to think about other messages they hadn't thought of creating before," said Hill. "With the growth of genealogy research, clients recognize that everyone has stories worth sharing, and knowing we can be more mindful about how and when we share them is an empowering feeling."
The GabrielsVault platform allows users to store personal histories and knowledge, mark and celebrate important milestones, deliver life lessons, create digital time capsules, and even positively impact the grieving process. "We are fundamentally changing the way in which people preserve and share their legacies," said Hill.