Poll: N.H. shoppers not so cheerful this holiday
New England College survey finds Granite Staters optimistic about economy, but most will limit their shopping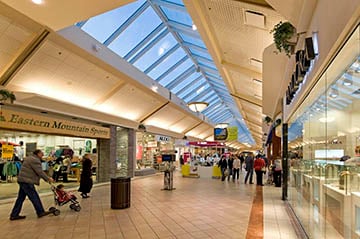 With New Hampshire retailers last week voicing optimism about the upcoming holiday shopping season, the same may not be true of their customers.
A newly released New England College poll finds that, while Granite Staters appear to be hopeful about the nation's economy and their personal finances, that optimism does not extend to their holiday shopping plans.
According to the poll, 47.8 percent of Granite Staters said they think the U.S. economy will be stronger in 2015, with 34.3 percent disagreeing and 17.9 percent unsure or with no opinion.
Similarly, 42.6 percent of respondents said they are hopeful about their own personal finances will be stronger in the coming year, with 32.5 percent disagreeing and 24.9 percent unsure or with no opinion.
But, noted professor Wayne Lesperance, director of the New England College Polling Institute, that optimism isn't being extended toward their holiday spending.
When asked about their shopping plans, 52.4 percent of respondents said they'd be spending less and 27.5 percent said they'd be spending about the same. Only 20.1 percent said they would be spending more.
The poll also found that 39.4 percent of respondents said they planned to do some of their holiday shopping at locally owned stores. And some 73.5 percent said they plan on making online purchases this holiday season.
Another finding from the poll: New Hampshire shoppers don't want to go shopping on Thanksgiving.
"We asked Granite Staters if they thought stores should be open on Thanksgiving Day and they replied overwhelmingly, no," said Lesperance. Some 76.1 percent of respondents said that stores should be closed on Thanksgiving, while only 8.2 percent said that they should be open.