Planet Fitness' road to a public offering
Ex-Cabletron exec played role in private equity deal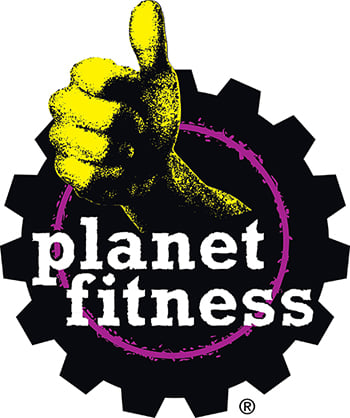 Craig Benson would like Planet Fitness to become "the next Cabletron."
At least that's what the former Cabletron Systems CEO and New Hampshire governor told state legislators on May 27, when he urged them to approve a special tax change in anticipation of the Newington-based gym chain's $100 million initial public offering.
What Benson didn't mention was his interest in the company, both as a recent investor and board member and the owner of the chain's 35-gym franchise in New Jersey. Nor did he reveal that he and former Cabletron Chief Financial Officer David Kirkpatrick played a crucial role in the effort to take the company public three years ago.
That effort ended up in a private equity sale for more than $500 million – a sale that resulted in two lawsuits. One went to trial and resulted in a $3 million judgment that was settled on appeal and the other was filed by Planet Fitness's former CFO, Jayne Conway, who accused the company of securities fraud for not giving her a fair share of that private equity payoff.
Kirkpatrick is apparently no longer involved with Planet Fitness, but he has had experience with charges of securities fraud.
He settled a civil suit with the U.S. Securities and Exchange Commission for nearly $350,000, for his alleged actions as Cabletron's CFO. Criminal charges against executives of Cabletron's spin-off, Enterasys Networks, resulted in hefty prison sentences for top-level executives.
Kirkpatrick was never charged criminally nor admitted guilt civilly, but the mere accusation prevented one accounting firm from having anything to do with an IPO involving him, even though Kirkpatrick was only acting as a consultant, according to Conway's suit. Indeed, Conway alleges that the reason she was fired is that she revealed Kirkpatrick's involvement to auditors.
Neither that lawsuit nor seven other previously settled suits disclosed in the company's franchise documents were mentioned in Planet Fitness' extensive draft IPO filings, but the filings do anticipate federal tax savings as a result of going public, savings that would mainly go to the equity firm.
It was New Hampshire taxes that Benson was testifying about alongside Planet Fitness CEO Chris Rondeau, who threatened to move the company's headquarters, along with nearly 200 jobs, out of the state, if the change wasn't approved.
Lawmakers passed the change, which was expanded to include private as well as public companies selling off shares, but the measure faces a possible veto by Gov. Maggie Hassan because of its multimillion-dollar hit to state revenues.
Neither Benson nor Kirkpatrick could be reached for comment, and calls to Planet Fitness were not returned. Benson, in his testimony before legislators, cited federal securities restrictions on insiders discussing IPOs.
'Brilliant business model'
When Benson was describing Planet Fitness to lawmakers in May as being the next Cabletron, he was undoubtedly referring to his former company's rapid growth, especially after it went public, catapulting the then-Rochester-based computer networking firm to peak at 7,000 employees during the 1980s, making it the state's largest employer.
But Planet Fitness will be no Cabletron, and that's not just because it's a gym brand and not a high-tech computer networking company. The company currently employs 500 people in the state (about 300 people work at the chain's corporately owned gyms in New Hampshire), and while there might be some headquarters job growth should the company expand, the chain's fastest growth in the last few years has been in the West and South.
That the company has grown quickly is beyond dispute.
Planet Fitness, which started in 1992 as a single gym in Dover, quickly spread across the state and nation, by — in the words of Rondeau — "turning the industry on its head."
That industry, according to the Planet Fitness narrative, charged high prices for various amenities that most people don't need, and allowed "lunkheads" to cause "gymtimidation" of the more casual gym-goer.
By contrast, Planet Fitness touted its "judgment-free zone," a copyrighted phrase that was designed to attract a wider range of customers, though most analysts are somewhat cynical of the lofty rhetoric.
"Planet Fitness isn't an advocate of any grand social mission, it wants you to pay $10 a month because it knows you're going to come twice, get bored and stop," said InvestorPlace's John Divine. At the same time, he lauded the company's "brilliant business model," noting that the typical gym has space for about 300 people, yet has an average membership of 6,500 per store.
That might be one reason that a Planet Fitness franchise gym, according to the company's IPO disclosure filings, generates 36 percent margins after Planet Fitness gets its cut.
Thus, despite a hefty investment of between $700,000 and $3.8 million per gym, the number of facilities has tripled to 1,000 since 2010, with the "potential" of growing to 4,000 and 7.1 million members nationwide.
But the company needs cash to fuel such growth, and Planet Fitness doesn't have much. Indeed, it has taken on more than $500 million in long-term debt to get where it is. At the end of March, the company was down to $27.5 million in cash, about $10 million less than the company generated in profits in 2014.
'Good guys'
To obtain financing, as well as monetize their gains, the company owners turned to Craig Benson, who introduced them to Kirkpatrick.
Benson – who met the Planet Fitness owners through hockey great Gord Kluzak – said he didn't get involved for the money, according to his testimony in a lawsuit brought by American Growth Capital against Planet Fitness over AGC's fee for its work on the private equity sale.
"They were good guys, they needed some help," Benson testified. "I really thought they'd be a great public company, and, you know, to be honest, I'm fairly well set, so I don't need the finances, and I enjoyed seeing some of the growth and the opportunities they were going through, so it was kind of fun," he said.
But Benson did have a financial interest as well. At first, it was primarily as a franchise owner. He had purchased the franchise rights to open 35 stores in New Jersey, eight of which were opened at the end of March 2015.
During that testimony, he only disclosed the amount he paid for the franchise rights: $10,000 apiece, or $350,000. But the IPO filings reveal a greater financial stake. From 2012 to 2014, Benson paid $840,000 in fees to Planet Fitness and purchased $4.5 million worth of equipment.
At the start of 2013, three months after the private equity deal closed, Benson joined the company's board of directors and owned a "small fractional share" of the company, he said in his AGC testimony.
In addition to a $10,000-a-year stipend, Benson was granted 15.8 Class M shares, of which 10.7 of those shares — worth about $100,000 — were fully vested shortly before he resigned at the end of March.
Benson also was the one who suggested Kirkpatrick help "the company put information together in a way that would be appropriate for a potential public offering," he said in his testimony.
But Conway, in her complaint, said that auditors would not support the IPO process unless Planet Fitness sever its relationship with Kirkpatrick, which Conway had brought to their attention. Conway said she was fired the day after notifying auditors. She was told that "things just aren't working out," according to her complaint.
So instead of working on an IPO, Kirkpatrick worked with AGC to shop for various investment firms, eventually settling on TSG Consumer Partners.
Even before the deal closed, AGC was arguing over its fee for bringing TSG to the table. It said it amounted to $3 million. Planet Fitness didn't want to pay, however, because TSG wasn't on the original contract and never was added, and because Richard Moore, Planet Fitness' chief counsel, said that the law firm of Ropes & Gray had already brought TSG to the company's attention.
Judge's ruling
Benson and Kirkpatrick were in the middle of the dispute.
Benson said he first brought AGC to Planet Fitness because he and Kirkpatrick had worked with Ben Howe, its CEO, during their Cabletron days, and his main role was to lower AGC's fee.
When one of the Planet Fitness founders – principal and former CEO Michael Grondahl – wanted to use other bankers as well, Benson took Howe's side.
"Having 12 banks all soliciting bids makes us look like New Hampshire hicks," he remembered telling Grondahl. "The fitness industry already is looking at us as meatheads, we cannot play to that stereotype."
When Howe later asked Benson to intervene and get Grondahl to pay, the former governor backed off, saying that he didn't know the details of what AGC did during negotiations, adding, "It's not my money and it's not my company."
Howe also turned to Kirkpatrick, who he called the "acting CFO." Kirkpatrick said he wasn't – it was Grondahl who had taken on those duties – but Kirkpatrick agreed that he "spearheaded" the auction process. Kirkpatrick played the part of the mediator on setting the fees before the deal, assuring Howe that Planet Fitness would be "fair," while telling Benson in an email, "If we could keep Ben calm, I think we are all set."
Kirkpatrick testified that Howe's fee demands were reasonable, and that may have hurt Kirkpatrick's negotiations over his own fee. Kirkpatrick said they had talked about $5 million, but Grondahl said he shouldn't get that much because of a "damning email," showing he was "tied to AGC."
Instead, according to the trial judge ruling on the facts of the case, he was to be paid $250,000 over 12 months, sign a noncompete clause and "attest that he didn't promise money to AGC."
The judge ruled that AGC was due $2.5 million in damages and $700,000 in prejudgment interest. That ruling was later appealed and settled out of a court for an undisclosed sum.
Conway wasn't aware of the whole process, which is the heart of her complaint. As a shareholder, she was entitled to a percentage when she left. During negotiations, she was told that the company was worth $315 million when it was actually being sold at that time for $505 million.
Her suit – which is in its discovery phase – charges Planet Fitness with fraud and violation of the New Hampshire Securities Act (among other things), since she was a shareholder. Planet Fitness denies the charges.
Tax law change
By going the private equity route and keeping the LLC structure, Planet Fitness would preserve some federal tax advantages when it swaps those shares for shares in a publicly traded corporation, Benson later explained in his testimony before lawmakers.
Indeed, IPO filing documents spell out how the amount of the federal tax break – not known until the shares are traded – should be split up.
"We generally will be required to pay to the Direct TSG Investors 85 percent of the amount of cash savings, if any, that we are deemed to realize as a result of the tax attributes of the Holdings Units that we hold in respect of the Direct TSG Investors' interest in us, which resulted from the Direct TSG Investors' purchase of interests in our 2012 acquisition by investment funds affiliated with TSG (the "2012 Acquisition"), and certain other tax benefits," says the filing.
But that structure is a problem in New Hampshire because it has no income taxes. It taxes the entity, not the private shareholders, when the latter profit because of the entity's growth in value – called a step-up in basis – which often happens in an IPO.
Although Benson (along with Kirkpatrick) had been talking about Planet Fitness going public years ago, Benson said he learned of its state tax ramifications about a week before he testified in front of lawmakers.
Using Cabletron as an example (although the tax didn't apply because Cabletron was already a corporation), Benson said that its $1 billion valuation would have resulted in a $28.3 million business profits tax, over $10 million more than the company's annual profits.
Such a result "sort of makes me sick, I got to be honest with you," Benson told lawmakers. He said he was "pained" about the situation, which could cause the state to "lose a great company … I don't think New Hampshire intended to create this situation, but it's happening."
It's the first time this has happened in New Hampshire, but more companies are structuring themselves like Planet Fitness, meaning the state could find itself faced with an increasing number of such situations, testified state Revenue Commissioner John Beardmore. "It could create a loophole for what seems like a coming wave," he said, since the law would apply to any business wishing to sell shares, public or private.
"I've advised companies to move out of New Hampshire to avoid the risk," testified Bill Ardinger, an attorney with Rath, Young and Pignatelli. "That's a terrible result. You want to slit your wrists."
Lawmakers eventually voted to exempt all companies from paying the tax on any partnership that steps up its basis. In the fiscal note, the Department of Revenue Administration said that the state gained $13.2 million in 2012 and $4.3 million in 2013 from the tax. The revenue lost on Planet Fitness' IPO – whose assets are expected to grow to $1 billion or $2 billion – would dwarf that.
Sen. Dan Feltes, D-Concord, said that the effect might even be greater if the courts interpret that the bill exempts corporations from the tax as well.
"Essentially, it would all but eliminate the capital gains portion of the business profits tax. That's not fiscally responsible," said Feltes.
However, it is unclear whether the bill will become law.
"Governor Hassan has serious concerns about paying for this tax law change, but remains willing to have an honest and transparent discussion about the issue as part of the broader budget conversation," said Hassan's spokesman William Hinkle.
Bob Sanders can be reached at bsanders@nhbr.com.