Planet Fitness reports big drop in revenue, earnings
New Hampshire-based chain says Covid-19 'has significantly disrupted our business'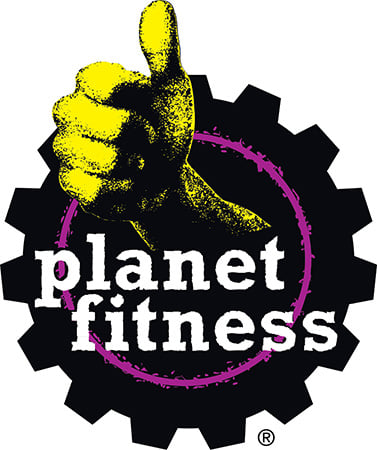 Planet Fitness reported a sharp drop in revenue and earnings due to the shutdown of nearly all of its over 2,000 gyms two weeks before he end of its first quarter.
The news came a day after its rival, Gold's Gym, filed for Chapter 11 bankruptcy protection, and shortly after the gym industry in New Hampshire was making the case to open up the fitness industry in Planet Fitness' home state.
"The outbreak of Covid-19 in the U.S. has significantly disrupted our business as well as everyday life," said CEO Chris Rondeau.
Rondeau said that he is working on plans to reopen with franchisees "and assessing recommendations from state and local governments," but the company did not offer any kind of guidance in how it will do in the next quarter.
"While there is still uncertainty about the ultimate impact Covid-19 will have on our industry and the overall economy, I am confident that Planet Fitness will emerge from this period well-positioned to further expand its leadership role in the fitness industry," Rondeau said.
The quarter started out strong. The company had opened 39 stores on top of the 2,000 it already had. Indeed, despite the closings, system-wide sales increased by nearly 10%, but total revenue decreased 14.5% compared to last year, to $127.2 million, and net income fell 67.2%, to $10.4 million, 11 cents per share.
Gold's bankruptcy
In mid-March, Planet Fitness closed corporate-owned gyms, furloughing all employees, and recommended the closing of all franchised stores (which constitute the overwhelming majority of gyms), though most had to close anyway due to state emergency orders.
Planet Fitness also closed its corporate offices in Hampton while corporate officials worked remotely. Rondeau didn't accept his own salary and other executives cut theirs, and the company suspended share repurchases and deferred capital expenses, including opening any new corporate-owned stores.
Meanwhile, Gold's Gym had earlier announced that it would permanently close 30 stores (none in New Hampshire) in the midst of the pandemic, but that still leaves 700 locations, including 63 corporate-owned stores. Then on Monday, Gold's filed for Chapter 11 bankruptcy, saying it would have no "impact on current operations."
The bad news came just when things seemed to be looking up for the industry. In mid-April, President Trump issued guidance to states indicating that gyms should be reopened. That was around the time when Rondeau, in an interview, floated guidelines that included spacing equipment apart to accomplish required social distancing. Indeed, a few states had already allowed some stores to open.
When asked how many stores the company planned on opening, the company issued this statement:
"In accordance with guidance from local officials, we have worked closely with our franchisees to reopen a select number of locations in Georgia and Utah as of May 1. At Planet Fitness, the safety of our team and members is our top priority, as we begin to execute a thoughtful and phased reopening approach. In doing so, we are taking a number of steps to protect the health and well-being of our team members and members, which include enhanced cleanliness and sanitation policies and procedures, physical distancing measures, reducing physical touch points in the club, and more."
Planet Fitness's stock price, which had plummeted in mid-March from a 52-week high of $88.77 in February to a low of $23.77. It climbed back up to over $66 at the end of April, but in the aftermath of the Gold's bankruptcy, Planet Fitness shares closed at $57.08 on Tuesday and, after its earning announcement, fell to $54.80 in three hours of after-hours trading.