Planet Fitness reports a very healthy 2nd quarter
Gym franchise sees membership rise to $12.1m; 3 new NH corporate outlets planned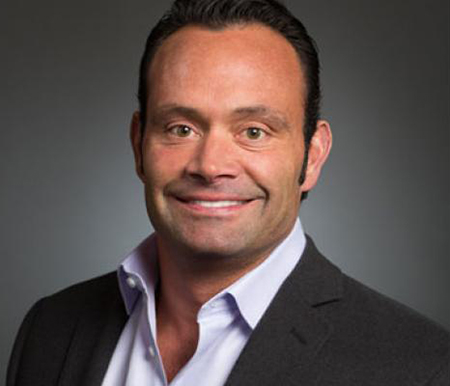 Planet Fitness, which opened a new gym in Merrimack last month, plans to open three more in New Hampshire over the next year or so as part the company's rapid expansion throughout the nation, the company's CEO revealed in his earnings call last week.
And it appears those corporately owned stores are a bit of a testing ground for the Hampton-based, publicly traded fitness franchise. The company is rolling out two pilot programs to bring in a younger generation. It is offering free summer memberships to New Hampshire teenagers, a program that it is considering taking national. And it is developing high-tech fitness applications with wearable technology in conjunction with some new equipment vendors.
Planet Fitness opened a total of 44 new gyms in the second quarter ending June 30, a total of more than 200 since last year surpassing, 1,600 outlets. The company now boasts of 12.1 million members, up 16 percent from a year ago.
All that means big bucks for a company that had its start in Dover in 1992, and only went partially public in 2015. The company reported $140.6 million in quarterly revenue, up 31 percent compared to the same quarter last year, resulting in a 69 percent increase in quarterly net income, to $30.4 million, translated to 29 cents per diluted share for the common shareholder.
While not issuing dividends yet, the company is planning to buy back up $500 million worth of shares and has been buying back the stores of retiring franchisees, including six in New York. It has the money to do it, switching from a variable to a fixed-rate line of credit to the tune of $1.2 billion.
While Planet Fitness did open four more corporate stores in the quarter, most of the expansion has been by franchisees, and not just in the United States. A franchisee opened company's first gym in Mexico in April and most of the 25 or so gyms in Canada are extensions of U.S.-based franchises.
The revenue from franchises, which now account for all but 68 stores, increased nearly $13 million, to $45.4 million, during the quarter. Some of that is due to the new stores, some because of a 10 percent increase in same-store sales, and some due to an increasing percentage (60.5 percent) of premium "black card" memberships (which recently were raised $2 to $21.99 a month.) Planet Fitness has also increased the royalty rate on new franchise agreements by an average of 1.6 percent .
And there is the equipment, which counts for even more revenue ($48 million) than the franchise fees. Sales of those went up nearly $7 million compared last year.
Revenue for corporate-owned stores (and nearly all 17 New Hampshire stores are corporately owned) was $6 million to $34 million.
And in New Hampshire, those stores have rolled out a program that the company may take nationwide: the Teen Summer Challenge. The company, in conjunction with Governor Gov. Chris Sununu and the NH Department of Health and Human Services, has opened up the gyms for free to all teenagers ages 16 to 18. Though designed partly to combat high obesity rates and help fill the gym during the slow summer months, it "continues to raise awareness of our brand with younger customers," said Christopher Rondeau in an Aug. 9 earnings call transcribed by Seeking Alpha.
'Exposure to wellness'
The company is also reaching out to the younger generation with another pilot program: adding two other equipment vendors – Matrix and Precor – to existing vendor Life Fitness and beefing up use of technology.
That technology includes wearables and a fitness app that allows members to keep track of their workouts both in and out of the gym "so that ecosystem builds out so that the member has an experience that's intertwined with all of their doings," Rondeau said.
"The iPhone was around 10 years ago, barely," Rondeau later elaborated. "Now there's 70,000 fitness apps or something. So this is just one more notch in the belt of just awareness – it's all exposure to wellness. And the more exposure that I feel the population has, it's a perfect storm for the industry and especially us because of the first-time, casual gym user. You're going to start with us first."
Planet Fitness would not identify which facilities would participate in the high-tech rollout, but the new corporately owned Merrimack store is using Matrix as well as the Life Fitness equipment, according to articles published by Patch and the Nashua Telegraph.
"There's probably three more [stores] coming down the pipe in the next year or so," Rondeau said in his press conference. But when NH Business Review asked for particulars, spokesperson McCall Gosselin emailed, "I do not have any additional information to share at this time on specific future NH locations."
Planet Fitness stores employ about 12 to 15 people on average, Gosselin said. The Hampton headquarters employs 200.