Planet Fitness finds opportunity in big-box failures
Fitness chain taking over shuttered retail outlets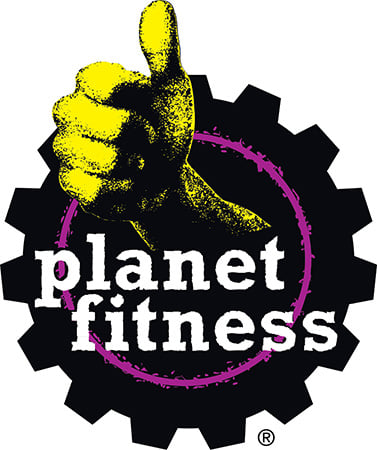 The increasing failure of big box retailers is contributing to the success of Planet Fitness, which is opening gyms at a record clip, but investors are worried about the fitness franchise's long-term stamina.
The Hampton-based fitness chain opened up 53 stores in a particularly strong quarter that ended June 30 when it comes to for both revenue and profits, the company announced last week in an earnings release.
Analysts, however, worry about membership churn and the company's future growth, as evidenced by a Wall Street Journal article, "Planet Fitness Must Come Down to Earth," and a stock market slide after the earnings release, even though the company exceeded market expectations.
Planet Fitness now has 1,859 stores as of last year, a 12-month growth spurt of 251 stores. CEO Chris Rondeau partly credits larger and more sophisticated franchises for being more aggressive, but it also due "current real estate trends"
"We put real estate people in the field," said chief financial officer Dorvin Lively during an earnings call transcribed by seeking alpha.com. "If you go back maybe three or four years ago, we were basically letting franchise bring sides [store proposals] to us that we would approve. I'd say over the last 12 months … we put more boots on the ground where we're working with the commercial real estate brokers for the landlords, REITs, etc."
During the call, Rondeau listed many of the chains that have gone under or closed stores in the past few years, such as Toys 'R' Us.
"You add up all those stores that retailers have closed. There's a lot of those boxes out there that we're in today, and there's more we will be going into. A lot of landlords are trying to find a way to fill that space. And we drive a tremendous amount of traffic to a [shopping] center with 5,000 workouts a week," he said.
'A touch lighter'
The store growth contributed to a 29% increase in revenue to $182 million over the same quarter last year and drove net income up 25.5%, to $42 million or 45 cents per diluted share. But that also has to do with an 8% increase in same-store sales as well as an increased franchise fee, growing black card membership and, especially, equipment sales, which jumped 45%, to $70 million, 60% of it from replacements. In fact, the company made as much money selling equipment as from franchises last quarter.
But several analysts questioned whether increasing the number of new stores would "cannibalize" the old ones. Others asked about churn.
The Wall Street Journal article, written by Spencer Jakab, also noted the company doesn't reveal initial churn rates, which are 25% industry wide, and might be even more since its stores sign up about 10 times as many customers that can use the gym at one time. Or, as Jakab put it, "customers who like the idea of exercise more than actual exercise."
And Lively did admit that "our new joins in the first half of the year have been just a touch lighter than what we would have forecasted and what we thought for the year."
The company, however, points out it is looking toward the future, especially with its Teen Summer Challenge, first piloted in New Hampshire but now nationwide, which allows teenagers to exercise for free during the summer. Some 900,000 teens participated. In addition, from spreading the brand among Generation Z, some 30,000 parents have joined over the summer, according to the company.
In addition, the company's expansion to other countries – primarily Canada and Mexico – had been slow at first but is beginning to pick up. Lively noted 25 of those projected 250 to 260 new stores are international, whereas last year the number was half that many. And the company assured investors that those increased store projections are really happening: about 1000 are in the pipeline.
Still, The Wall Street Journal's Jakab wasn't mollified. "It has been quite a run," he wrote. "Now it is time for shareholders to start sweating."