Performance Sports Group announces closure of two facilities
Restructuring will cost Exeter company $13.2 million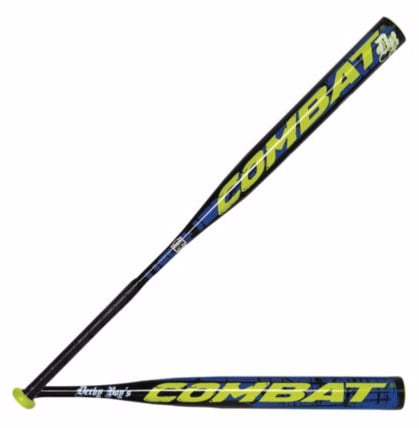 Performance Sports Group, still reeling from a downturn in the baseball market, announced that it is closing its softball equipment facilities in Ottawa, Ontario and Kent, Washington – laying off 85 employees and consolidating the production of all diamond sports equipment in a new California plant. It will stop selling Combat softball equipment except for the Maxum line of bats.
The Exeter company – formerly known as Bauer Performance Sports, a hockey equipment manufacturer – only got into diamond sports when it purchased Combat – for $4 million Canadian, and the larger Easton, a baseball equipment company, in 2014 for $330 million. Combat operations will now be grouped under Easton.
"We believe it is in the best interest of our company, customers and shareholders to streamline our baseball/softball business under a single infrastructure to better focus our efforts on creating the most innovative products while maximizing our financial results," said Harlan Kent, CEO of Performance Sports Group. "Easton is a leading baseball and softball brand and by further integrating Combat's intellectual property portfolio into Easton's innovative product line, we believe we can strengthen the Easton brand and its future product offerings."
The restructuring will cost the company $13.2 million with $9.9 million for writing off the Combat inventory, another $2.1 million to close the facilities and $1.2 million in employee costs including severance for the laid-off workers.
PSG's board of directors just appointed Kent as CEO on June 8, effective June 20. The decision to restructure occurred a month later, on July 21. Kent, the former CEO of C. Wonder, and before that Yankee Candle, replaced interim CEO Amir Rosenthal, who took over on March 22, following the departure Kevin Davis. Kent would receive a base salary of $750,000, with the opportunity to double that if he reached his performance goals, plus an additional minimum of $1.4 million in equity awards. In addition, he received an initial grant of more than 400,000 restricted stock units and more than 600,000 in stock options and a $150,000 moving allowance.
The appointment of Kent came at the same time that the company revised its expectation for the fourth quarter and the year, which ended on May 31. Fourth quarter revenues are expected to be $133 million – down 10 percent – compared to the fourth quarter last year. That will mean about $587 million in sales for the fiscal year, also down 10 percent. The adjusted net loss is expected to be 12 to 14 cents a share, but net loss will be higher since the adjusted loss won't include a $145 million good will write-off. That write-off was because of declining baseball business, but also a result of the bankruptcy of Sports Authority, which hurt PSG's hockey business.
PSG has come under fire from its former board chairman for attempting to open up its own retail hockey stores, complete with a half rink to try out equipment, arguing that it would alienate the company's retail outlets. Thus far Kent has not reversed the company's retail strategy.
PSG expects to end fiscal 2016 with approximately $424.8 million in debt, about the same as in 2015. Inventory at the end of fiscal 2016 is expected to be approximately $157 million compared to $175 million at the end of fiscal 2015.
The company however has yet to release its fourth quarter and annual financial statements. PSG is currently trading around $3.30 a share, near its 52-week low. A year ago it was selling for about $16.30.