People and Property: Real Estate and Construction News Rundown
Fulcrum breaks ground in Newport, $3.25 million for Concord office building … and more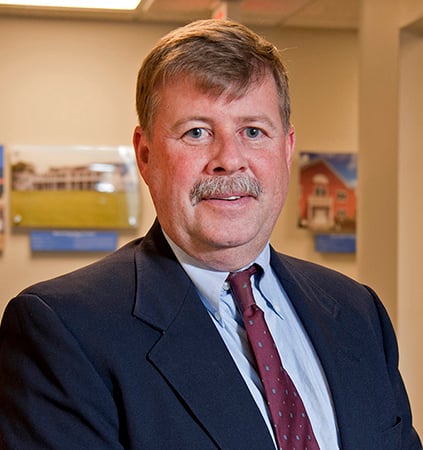 Unit 5 at 850 East Industrial Park Dr. in Manchester has been leased by AHC Lifts Corp, which has moved from 121 Zachery Rd. A garage equipment service and hydraulic repair company, AHC leased 5,744 square feet and took the space for seven years at a rate of $7.50 per square foot said Deanna Caron, associate broker at Stebbins Commercial Properties, who represented the landlord and assisted the tenant in this transaction.
In addition, Tom Dickson, commercial real estate agent for Stebbins Commercial Properties, has announced that L. M. Heavy of Quincy, Mass., has purchased a 16,500 square-foot industrial building at 3 Cate Rd. in Hooksett.
Dickson represented the owner, Belletete and Shea of Jaffrey, and assisted the buyer. The sale price was $1 million, according to the Merrimack County Registry of Deeds.
Raymond-based Jewett Construction Co. Inc. has contracted with Subaru of Claremont to renovate the Charlestown Road dealership. The renovation, designed by Bruce Ronayne Hamilton Architects, involves 6,100 square feet of interior and exterior improvements to conform to Subaru of America's current image upgrade requirements.
Fulcrum Associates Inc. of Amherst recently broke ground for the new 28,400-square-foot Newport Health Center operated by New London Hospital at the Newport Shopping Center. The new building will be replacing the existing center, which offers primary care, pediatrics, gynecology, podiatry, occupational health, laboratory, x-ray, mammography and rehabilitative services.
Dignard Architectural Services of Bedford provided design services while CHA Consulting of Keene provided civil engineering services. Dave Doyle is serving as the owner representative on the project. The Fulcrum team is being led by Daryl Luter, project manager, and Jeff Beal, superintendent.
The Class A office building at 20 Foundry St. in Concord has been sold for $3.25 million by PWG Realty LLC to Altra Holdings LLC, owned by Alvan Traffie and Leif Traffie.
The purchase allows the Traffies to purchase a building they had originally constructed as part of their redevelopment of Foundry Street in 2004.
The tenant, Sanborn Head & Associates, will remain in place.
Brenda Litchfield of Concord Commercial Real Estate and attorney Suzanne Brunelle of Devine Millimet represented PWG, whose ownership included the original founders of Sanborn Head. Bill Norton of Norton Asset Management represented the buyer.
Jackman Commercial Realty, Manchester, has announced several recent transactions with which it was involved: the U.S. Armed Forces Career Center has leased 3,750 square feet at Windmere Plaza at 71 Route 101A in Amherst; Taylor Tech has leased 3,698 square feet at 10 Tinker Ave. in Londonderry; Bridges By Epoch at Nashua has leased 2,440 square feet at Corporate Place, 547 Amherst St. in Nashua; and the sale of a 32,000-square-foot industrial building at 11-13 Mulberry St. in Nashua.
The trustees of Weeks Public Library in Greenland have awarded a contract to Manchester-based Lavallee Brensinger Architects to assist preparing a plan for a the future new building construction project. Ron Lamarre will lead the project.
Peabody & Smith Realty recently unveiled a new marketing initiative, the Matterport 3D tour, which provides a 3D experience different from traditional virtual tours, the firm said.
"The consumer is able to literally walk through the home, move up and down stairs, see the complete floor plan and use the dollhouse view to see how rooms are positioned in the home, and what rooms are below it, the firm said in a press release
The camera and technology was created by Matterport, based in Mountain View, Calif.
Peabody & Smith has also been chosen as a Matterport service partners.
NBT Bank has leased 3,376 square feet of office space at 100 Market St. in downtown Portsmouth. Kent White of CBRE|Portsmouth represented the landlord and David Choate of Colliers International represented the tenant in the transaction.
Prolman Realty Inc. has announced the sale of 339 Main St. to 339 Main Street Realty LLC for $590,000. The property consists of seven residential apartments, seven garages and 2,000 square feet of office space.
Mark Prolman represented the seller, Dorothy Realty Trust, and assisted the buyer.
NAI Norwood Group has announced the sale of 237 Daniel Webster Highway in Merrimack. Norton Asset Management represented the seller, C&I Investment Associates. Aron Brown of NAI Norwood represented the buyer, Shellback Harbor LLC. The sale price was $3.6 million, according to the Hillsborough County Registry of Deeds.
The 68,870-square-foot building is a former FairPoint Communications building. Shellback Harbor LLC, formerly based in Concord, will be moving to the site and do business as BES&T Global Commissioning.
The NH Building Officials Association was recently recognized as the National 2015 Chapter of the Year by the International Code Council. The honor is bestowed on a chapter for excellence and achievements in contributing to the code enforcement profession. Shown
The McIninch Art Gallery at Southern New Hampshire University is presenting "Architecture in New England," from Nov. 19 through Dec. 19.
Ranging from the Colonial era to the present, this exhibit reflects the ever-changing styles of architecture in the region. Including prints, photographs, paintings and drawings, "Architecture in New England" seeks to immerse visitors in the types of buildings that surround them every day.