People and Property: Real Estate and Construction News Rundown
Gilchrist Metal certified for Mass. bridge work, Bruss joins Better Future Alliance … and more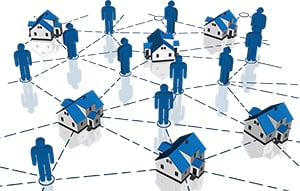 The American Institute of Steel Construction has granted Gilchrist Metal Fabricating Company of Hudson authorized certification to fabricate miscellaneous steel, including pedestrian rails, bridge rails and other secondary bridge components for the Massachusetts Department of Transportation.
This includes secondary processes such as hot and cold metal bending, rolling and large machining.
Michael D. Bruss of Concord has joined the Better Future Alliance, a New Hampshire-based alliance of experts in various areas of sustainable community planning, design and redevelopment.
Bruss, the founder of the defunct Bruss Construction, has extensive expertise in project management, sustainability, energy efficiency, LEED Certification, and adaptive reuse of historic structures. Currently, he is president of Bruss Project Management LLC, Concord.
Hutchinson Sealing Systems Inc. has leased 28,800 square feet of warehouse space at 187 Crosby Rd., Dover. Kent White of CBRE|Portsmouth represented the landlord and Peter Billipp of The Kane Company represented the tenant in the transaction.
Connie Boyles Lane of Concord has been named by Gov. Maggie Hassan to serve on New Hampshire Housing's board of directors.
Lane is an attorney at Orr & Reno in Concord. Her practice focuses on real estate transactions, nonprofit organizations, small businesses and financial transactions.
Clif Muller, Cindy Sparks, Arlie Paquette, Kris Covey and Ruth Hamilton, sales associates with Littleton-based Coldwell Banker LinWood Real Estate, have been named as members of the International Sterling Society, membership awarded to the top 17 percent of all sales associates worldwide in the Coldwell Banker system.
Wright-Pierce, a water, wastewater and infrastructure engineering firm, has announced that Brian Montejunas has joined the Civil Infrastructure Practice Group as a senior project manager.
Bank of New Hampshire has transferred full ownership of the Tavern Inn in downtown Laconia to the Laconia Housing Authority to provide 50 units of affordable housing to families.
The bank and LHA had owned the property jointly since 2007, a tax-beneficial partnership that allowed for the expansion of affordable housing. In that time, the LHA has effectively served as the managing general partner as well as the property manager.