People and Property: Real Estate and Construction News From Around NH
Peabody & Smith, Bretton Woods Vacations announce affiliation … and more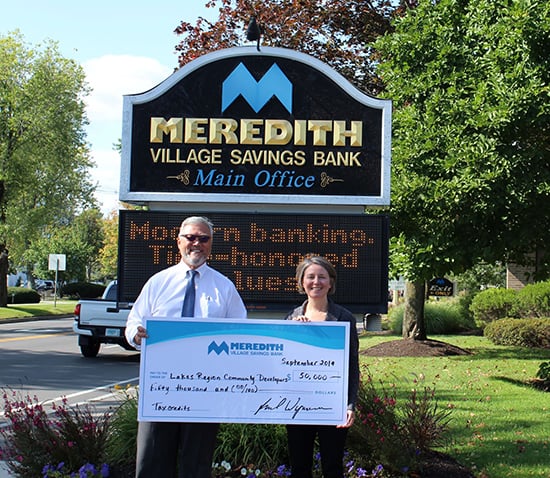 The New Hampshire Liquor Commission has announced plans to build another new Liquor & Wine Outlet, this one a12,000-square-foot store in Epsom. The outlet, to be built at the Officer Jeremy Charron and Officer Michael Briggs Traffic Circle is expected to open in September 2020. The commission has opened 32 new or renovated Liquor & Wine Outlets since 2012.
Brady Sullivan Properties has donated $50,000 to NeighborWorks Southern New Hampshire in support of West Side RENEW, an initiative to redevelop and preserve properties on Manchester's West Side that focuses on eliminating or redeveloping dilapidated or problem properties in the area and increasing the number of affordable rental units. Brady Sullivan's contribution will support the redevelopment of 459 Granite St. to create four new affordable rental apartments in a currently uninhabitable building.
Bretton Woods Vacations and Peabody & Smith Realty have signed an affiliation agreement that will allow the two firms to share office space at Peabody & Smith's Bretton Woods office. Bretton Woods Vacations, also known as Bretton Woods Rentals, is owned by Alex and Aaron Foti. Peabody & Smith is owned and operated by Andy Smith.
Concord-based Sanborn, Head & Associates has opened a new Philadelphia office. Sanborn Head project manager Patrick Troy has moved from New Hampshire to Pennsylvania and will be heading the new office.
Manchester-based home remodeling company Clear Choice Home Improvements has earned a spot on Qualified Remodeler's Top 500, a national ranking based on revenue. Founded by Josh MacMichael, Clear Choice said it has grown from $1.2 million in revenue in 2011 to $13.1 million in 2018 with the company on track to reach more than $15 million in 2019.